UEFA Senior Team Executive Programme (UEFA STEP)
Designed for general secretaries and top executives, the UEFA Senior Team Executive Programme (UEFA STEP) provides the essential knowledge, tools and networks needed to successfully and strategically manage football associations.
Programme overview
The UEFA STEP is a five-day regional workshop that aims to facilitate the development of senior executives of football organisations while sharing ideas and exchanging knowledge and experiences. Participants are led through a programme which includes governance, strategic planning, financial and operational management, marketing and communications, football development, player administration and match operations. The workshop offers a practical step-by-step approach, using a number of management tools and best-practice examples to help improve the performance of the whole organisation. The participants receive a comprehensive and practical toolkit – the UEFA Toolbox in Football Management – which contains practical templates and tools to use upon returning to their organisation.
Quick view
Estimated hours of learning
Faq
Who

General secretaries, senior executives

When

On request

How Long

1 week

Where

At a member association of the host confederation

Price

€10,000 per participant (fees may be covered by UEFA Assist)

Number of participants

One per member association of the host confederation

Certification

Certificate of completion

Language

Adapted to the local context
Takeaways
Comprehensive understanding of current and future challenges faced by associations
Exchange of best practices between senior executives
Broader networks
Practical tools that will positively impact associations
Roadmap
1.
Football Governance & Strategy
Day 1
Day 1 of the UEFA STEP focuses on football governance, guiding participants through the role of a national association, the role and responsibilities of a general secretary, and demonstrating how to create an effective strategy.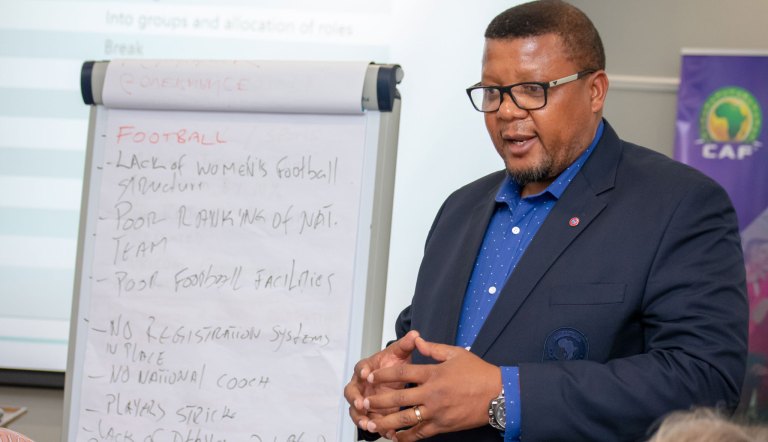 2.
Finance & Operational Management
Day 2
Day 2 highlights the importance of financial planning, monitoring and reporting in the morning session. After lunch, the senior executives learn about team building, operational management and meeting group work.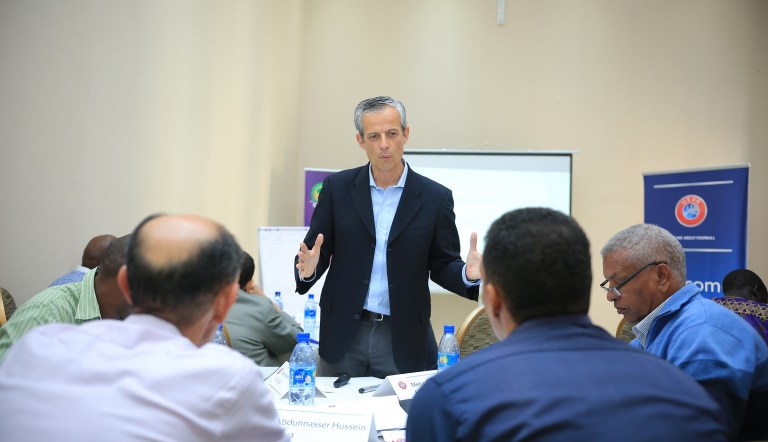 3.
Marketing, Commercial Operation & Communication
Day 3
Day 3 is all about marketing and revenue generation, as well as the key role of effective communications – especially in crisis situations. Participants also hear from a former general secretary of a UEFA member association, who shares his personal insights into a "day in the life of" a senior executive.
4.
Football Administration
Day 4
On day 4, the attendees learn about player development, player administration and game administration, gaining in-depth insights from industry experts.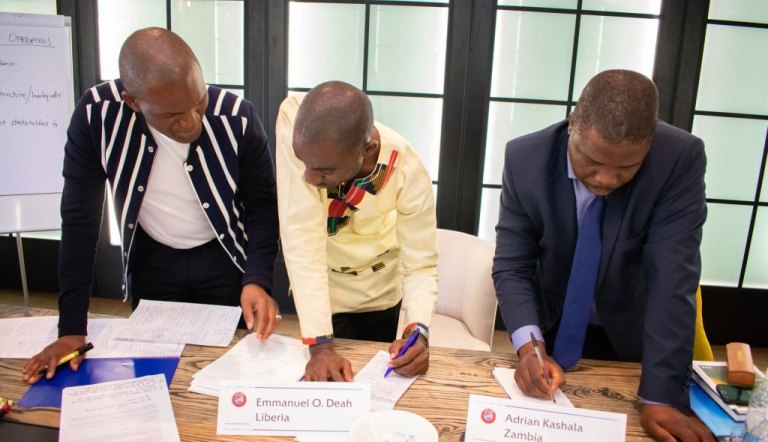 The final day is an opportunity to put the key lessons learned during the week into practice. Participants must complete a detailed and practical case study inspired by everyday challenges faced by general secretaries – an excellent opportunity for them to put their skills and experience to the test!
All participants at the UEFA STEP receive the UEFA Toolbox in Football Management, a set of practical and essential tools that help general secretaries run their respective national association effectively. The individual tools are designed to be shared with an association's administrative staff, helping them to work in a more structured and efficient way.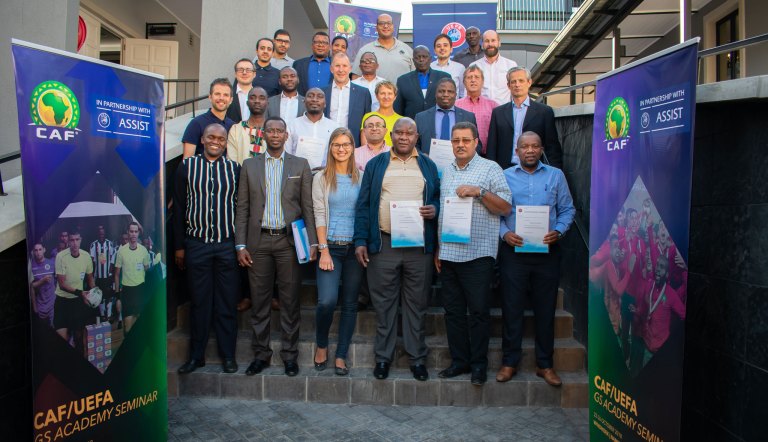 OUR PARTNERS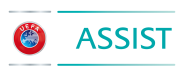 UEFA ASSIST