UEFA Senior Team Executive Programme (UEFA STEP)
Designed for general secretaries and top executives, the UEFA Senior Team Executive Programme (UEFA STEP) provides the essential knowledge, tools and networks needed to successfully and strategically manage football associations.
Programme overview
The UEFA STEP is a five-day regional workshop that aims to facilitate the development of senior executives of football organisations while sharing ideas and exchanging knowledge and experiences. Participants are led through a programme which includes governance, strategic planning, financial and operational management, marketing and communications, football development, player administration and match operations. The workshop offers a practical step-by-step approach, using a number of management tools and best-practice examples to help improve the performance of the whole organisation. The participants receive a comprehensive and practical toolkit – the UEFA Toolbox in Football Management – which contains practical templates and tools to use upon returning to their organisation.
Quick view
Estimated hours of learning
Faq
Who

General secretaries, senior executives

When

On request

How Long

1 week

Where

At a member association of the host confederation

Price

€10,000 per participant (fees may be covered by UEFA Assist)

Number of participants

Maximum 25. One per member association of the host confederation

Certification

Certificate of completion

Language

Adapted to the local context
Takeaways
Comprehensive understanding of current and future challenges faced by associations
Exchange of best practices between senior executives
Broader networks
Practical tools that will positively impact associations
Roadmap
1.
Football Governance & Strategy
Day 1
Day 1 of the UEFA STEP focuses on football governance, the role of a national association and the duties of its departments and staff, and how to create an effective strategy.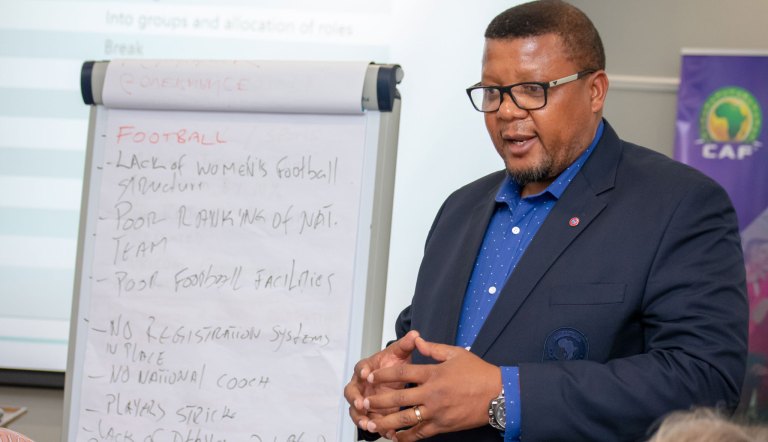 2.
Finance & Operational Management
Day 2
Day 2 begins by highlighting the importance of financial planning, monitoring and reporting. Participants are provided with tools and forms to help them manage their association's finances. After lunch, they learn about efficient human resource management, the importance of team building, and how to ensure efficient operations. The day ends with practical exercises on how to organise and hold meetings and good decision-making.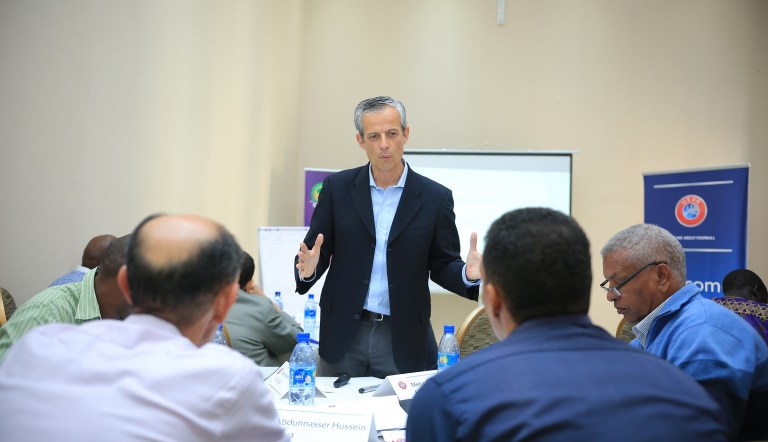 3.
Marketing, Commercial Operation & Communication
Day 3
Day 3 focuses on fan engagement, digital & social media, and creating an income generation strategy to professionalise the national association's approach to sponsorship and public sector investment.
4.
Football Administration
Day 4
On day 4, participants learn about player pathway development, player administration and event management, supported by tools and templates created by industry experts.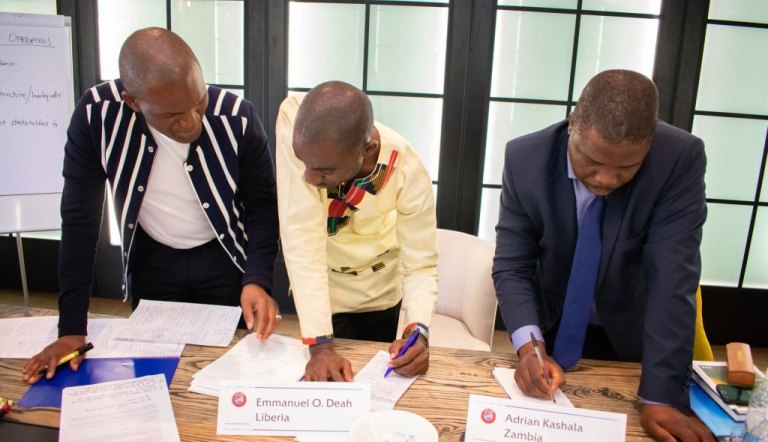 The last day is an opportunity to put the week's lessons into practice. Participants complete a detailed case study inspired by challenges they face day to day – an excellent opportunity to put their skills and experience to the test!
All participants receive the UEFA Toolbox in Football Management, a set of useful tools, that will help them to do their job more effectively. They are designed to be shared with their association's administrative staff, so that they can work in a more structured and efficient way.