UEFA Certificate in Football Management (UEFA CFM)
The UEFA CFM is the must-have foundation programme for anyone working in a football organisation who wants to gain a comprehensive understanding of how the game is managed.
Programme overview
*For staff of UEFA's 55 member associations, dedicated national editions of the UEFA CFM are organised. Please check the UEFA CFM – National edition page for further information.
The blended learning approach of the UEFA CFM containing a mix of e-learning and face-to-face seminars has been carefully designed in collaboration with a prestigious academic institution and leading experts to ensure a high quality programme.
The UEFA CFM lasts for nine months starting in September 2022 and ending in July 2023 compromises of ten online modules as well as three face-to-face seminars. Each module and face-to-face seminar addresses a key area of football management which are necessary for people working within the football industry.
The online modules found within the UEFA CFM are as follows:
the organisation of world football;
strategic and performance management;
operational management;
football marketing and sponsorship;
communication, the media and public relations;
elective module to be chosen from the 5 following subjects: Event and volunteer management, Women's football, Football development, Football and social responsibility, Football law
Quick view
Estimated hours of learning
Faq
Who

People working in or connected to the football industry*

When

Starting 30 Sept - 1 Oct 2022

How long

9 months

Where

1st and 3rd face-to-face seminar at UEFA HQ, Nyon 2nd face-to-face seminar in London *Due to COVID-19, seminars might need to be moved online.

Price

€7,900 (including all programme materials, lunches as well as at least one dinner per seminar)

Number of participants

35 (max)

Academic certification

Certificate of Advance Studies (CAS), 10 ECTS credits

Language

English

Are you a member of UEFA's 55 National Associations?

If yes, please refer directly to the administration of your national association for applications to the national editions of the UEFA CFM.

Application criteria

Please refer to the pdf document in the "Important documents" section to learn more about all the required criteria.

Application

We review applications all year round as they arrive; however, there is a specific deadline for the upcoming edition of each programme. When the number of places is limited, you may have a better chance of being selected by applying earlier in the application cycle. You will either receive confirmation that you have been selected within two weeks of applying or be added to an application list and informed of the decision once the deadline has passed.
Important dates
01 Feb 2022

Applications open for the fourth edition

17 Apr 2022

Applications close for the fourth edition

30 Sep 2022

Seminar 1: 30 Sept – 1 Oct 2022 (UEFA)

03 Feb 2023

Seminar 2: 3 – 4 February 2023 (London)

14 Jul 2023

Seminar 3: 14 – 15 July 2023 (UEFA)
Takeaways
acquire a comprehensive understanding of the football industry from all angles;
strengthen your managerial skills;
conduct a managerial analysis of your unit/department/organisation or a football organisation of your choice and provided recommendations;
develop a global network in the football industry (over 1,000 graduates working in the football industry).
IS THIS PROGRAMME
SUITED FOR YOU?
Ahmed Shaaek
33, Bangladeshi
Media Manager, Bashundhara Kings
Ahmed Shaaek is a student of the first open edition of UEFA CFM. He completed a B.Sc., M.Sc. in Engineering and also completed a MBA degree. Due to his passion for the football industry, he wanted to find a way to gain professional football knowledge and thus he picked the UEFA CFM. Ahmed Shaaek also completed FA Coaching Level-1 and worked for Fulham Football Foundation in the UK. Currently he is working as the Media Manager of Bashundhara Kings football club. UEFA CFM has given him the confidence to make the transition from engineering to football management.
Skills
Works as FIFA TMS Manager.
Works with AFC Club Licensing procedure.
Knows IFAB Laws of the Game.
Knows AFC Competitions Operation Manual and regulations, Equipment Regulations.
Working with player negotiations and understands FIFA Regulations on the Status and Transfer of Players.
Looking for
An institution which has vast experience in football management and gives in depth knowledge.
Modules which covers 360 Degree of football management.
A network which provides knowledge, connection and reading materials beyond the programme; for a lifetime to help and guide the career.
Kevin Yalale-Matufueni
33, Belgian
Sports Marketing Specialist
Graduated in a MBA in Sports management at Real Madrid Graduate School and a certificate in Sports Marketing And Sponsorship at Barça Innovation hub, addicted to Sports, particularly Football and Basketball, and handball player during his free time, Kevin is a sportaholic and working in this industry is his passion and his speciality.
He is considered himself as a lifelong learner, always looking for new trends sports marketing, Sports certifications or degrees to be up to date. 
 That's why he applied for the UEFA CFM open edition in order to be ready to create, develop and lead innovative sports projects successfully and be always ready for new challenges in sports marketing.
Skills
Polyglot ( French, English and Spanish)
Creative and out-of-the-box thinker
Always up to date in Sports marketing trends
Looking for
Improve my network
a knowledge to get in order to be a better professional
a boost in my career
Annisa Zhafarina Qashri
25, Indonesian
Chief Operating Officer
Annisa works as a Chief Operating Officer of Madura United FC. She decided to join the UEFA Academy and be part of the UEFA CFM to gain extensive knowledge and international connections in the football industry outside of her own country.
Skills
Expert knowledge of the Indonesian football Industry
Marketing (Master)
Economics (Bachelor)
Ambitious and hardworking
Looking for
knowledge and skills needed in the football industry
a broader network outside Indonesia
Roadmap
1.
Face-to-Face Seminar 1 (mandatory)
30 September - 1st October 2022 - UEFA Headquarters, Nyon
Introduction to football management
Length: two days
The 1st seminar focuses on the first three modules of the programme. Participants will gain a greater understanding on the organisation and running of world football; the importance for football organisations to undertake strategic management as well as how to effectively manage the different operations of a football organisation.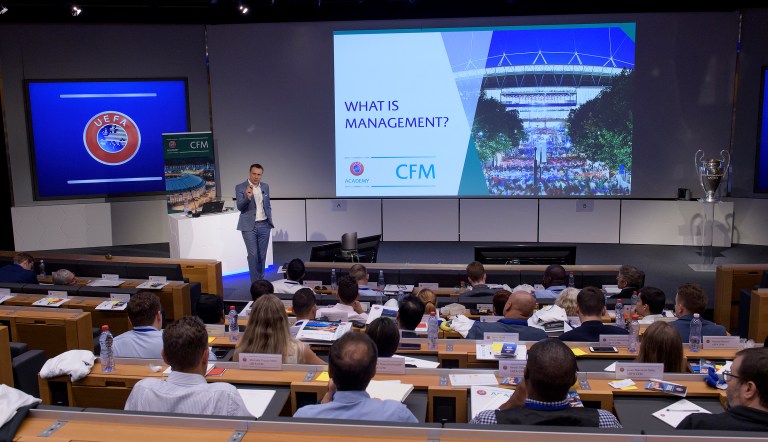 2.
Online Module 1 (mandatory)
The organisation of world football
This module will provide an overview of how the world of football is organised including who are the key stakeholders and the role FIFA plays in governing the game of football.
It particularly focuses on the structure and operations of UEFA including how it organises competitions, represents and regulates European football.
3.
Online Module 2 (mandatory)
Strategic & performance management
This module takes the participants through the strategic management process and its different elements which are highly important for any football organisation and its strategic plan.
It looks into the analysis of the current situation and external factors affecting a football organisation, the internal analysis and strategic planning as well as concluding with how an organisation should implement its strategy.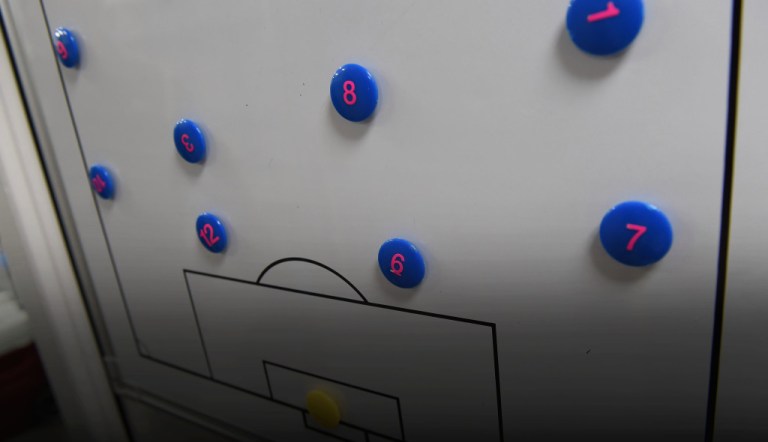 4.
Online Module 3 (mandatory)
Operational management
This module looks into how a football organisation should effectively manage its operations and resources.
It focuses on four of the main areas of operations for a football organisation; human resources, financial resources, delivering customer satisfaction and designing service operations.
Participants will understand how a football organisation implements, organises and evaluates these four areas of operations.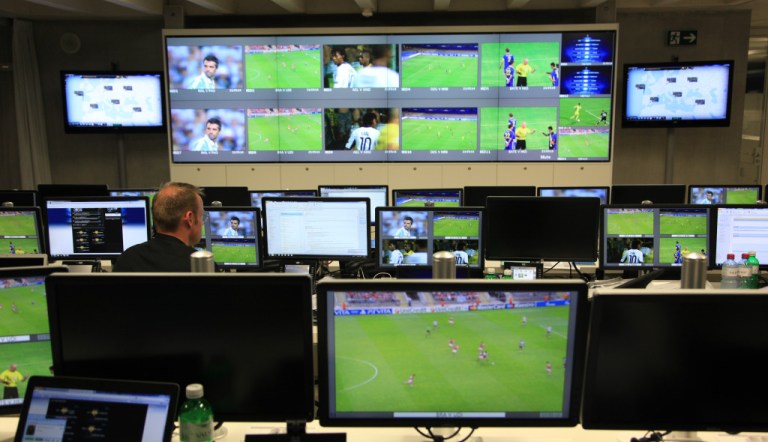 5.
Face-to-Face Seminar 2 (mandatory)
3 - 4 February 2023 - London, United Kingdom
Football marketing & communication
Length: two days
The 2nd seminar focuses on the fourth and fifth modules of the programme. Participants will gain a greater understanding on how football organisations leverage on the marketing and sponsorship environment found across the industry as well as how football organisations communicate and interact with the media, their stakeholders as well as managing their public relations.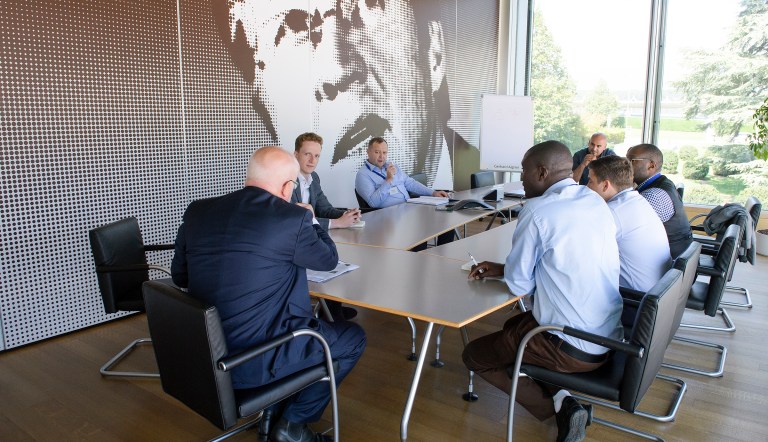 6.
Online Module 4 (mandatory)
Football marketing
This module is about how a football organisation utilises marketing while leveraging upon sponsorship in order to promote itself and generate higher revenues.
Participants will gain greater knowledge on the particularities that lie within the football marketing landscape and how it differs from other industries.
Moreover, it will be highlighted the importance of capitalising on brand and marketing communications. The module will conclude by looking into which commercial activities provide an opportunity for a football organisation to generate income.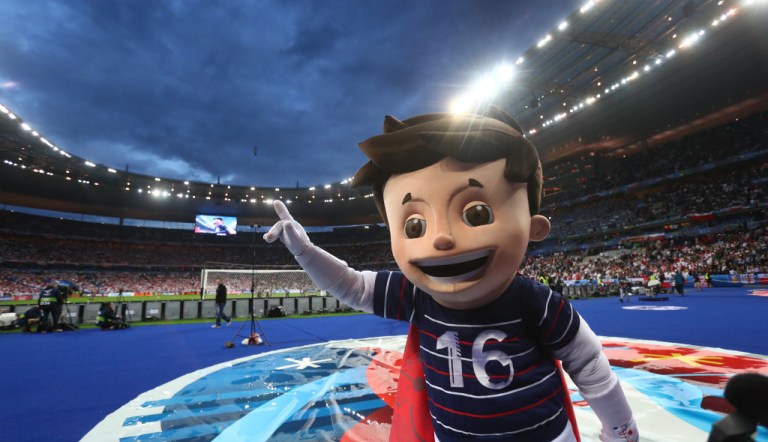 7.
Online Module 5 (mandatory)
Communication, the media & public relations
This module will ensure participants better understand the importance of communications both internally and externally for the benefit of a football organisation.
It involves the different communication channels available for an organisation and the need to communicate to relevant stakeholders in the appropriate manner.
Participants will gain a greater understanding of the media operations and activities that should be carried out by a football organisation as well the impact social media is having within the growing digitalisation of the media landscape.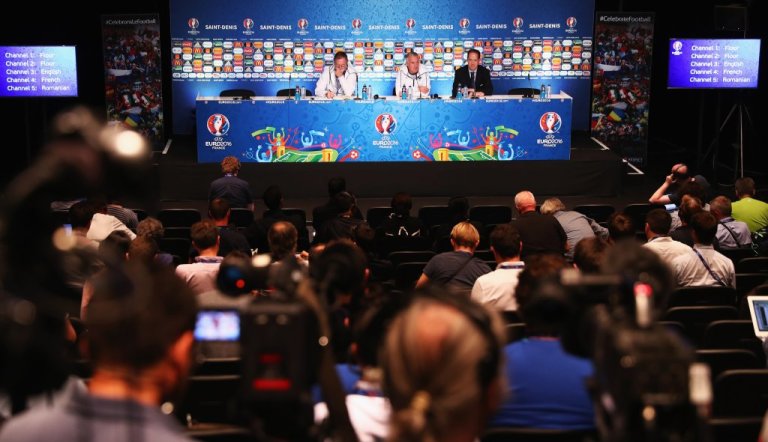 8.
Online Module 6 (elective)
Event and volunteer management
Module 6 elaborates on various aspects of football event and volunteer management. Organising events can
be a unique opportunity for football organisations to showcase one of their main assets to their stakeholders.
However, the organisation of a sports event is a project because it involves achieving a fixed objective within
a given time and mobilising limited resources to provide a fixed level of service in a sustainable way. Football
events in particular have special characteristics which make their management quite unique, one of which is
the inclusion of volunteers to help plan, stage and maintain the legacy of the event. These events are much
more than just competitions between teams and players.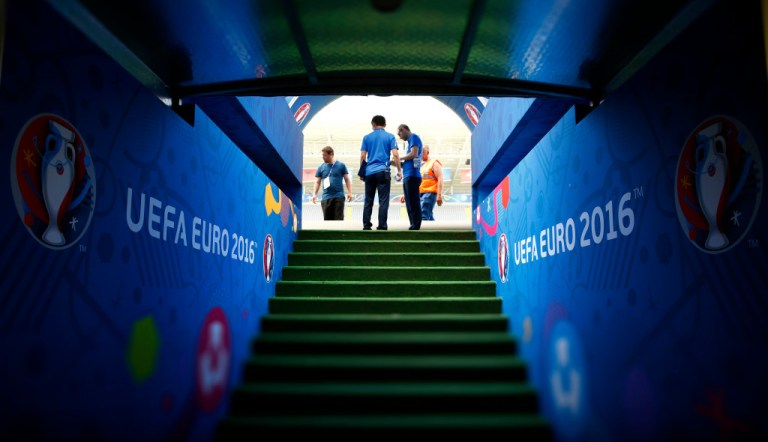 9.
Online module 7 (elective)
Football and social responsibility
This module evaluates the challenges and opportunities in continuing the development of girls and women's football, dividing its evaluation into three parts: the context of women's football, the content of the development goals for girls and women's football and the processes whereby participation, governance and commercial sustainability goals can be achieved.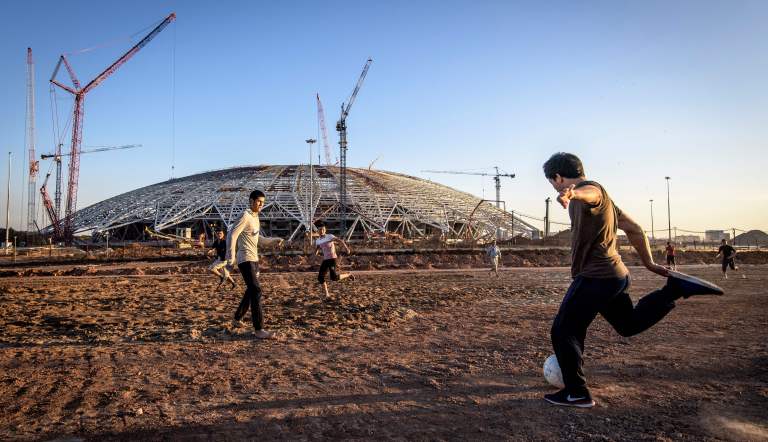 10.
Online module 8 (elective)
Women's football
This module stresses the importance of Football and Social Responsibility (FSR) as an emerging field in Football
Management, outlined a general theoretical framework of FSR, and provided some examples of FSR issues
(the cases of diversity & inclusion and climate action). Based on an integrative FSR approach, it sketches
more practical aspects by discussing eight crucial elements of FSR strategy development which are: vision
and mission, stakeholder management, issue management, the Sustainable Development Goals, a FSR path
model, FSR implementation, monitoring and evaluation, and FSR reporting and communication.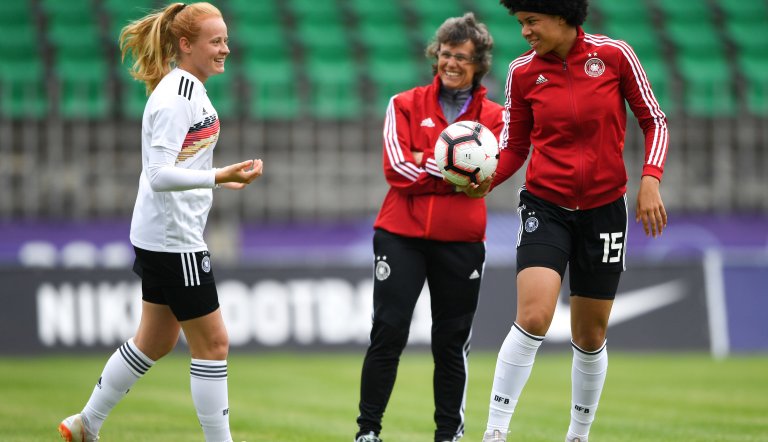 11.
Online module 9 (elective)
Football development
Module 9 illustrates the importance of football development within a national association. As the core
business of a football association is football, the development of football will be the number one priority in
the strategic plans for shaping the future. The way the future game is being developed in the daily work,
will impact the success of the association. The topic is divided in four sections: the first one highlights the
importance and the way to create a clear vision about the "future" game of the nation. The next three
sections focus on the main areas that impact the development of this future game: first of all, the growth
and flourishing of grassroots football, secondly the education of coaches and finally the development of
the elite players. These four areas are the building blocks to develop the game and to work on a common
framework and masterplan for the future of football.
12.
Online module 10 (elective)
Football law
Module 10 is an introduction of sports law in the football area. The enormous commodification of the game
has created an inevitable framework of open public discussion focuses on the ability of governing bodies to
regulate properly and appropriately the business of football. This crucial topic is divided into four sections:
the first outlines how sports law consists of various set of rules. The second section describes FIFA regulations
relating to contract stability, training compensation and solidarity mechanism. The third section addresses
the legal problematic of match-fixing and the last section covers the disciplinary proceedings before FIFA,
UEFA and CAS.
13.
Face-to-Face Seminar 3
12 - 15 July 2023 - UEFA headquarters, Nyon
Football event management
Length: four days
The two first days of the seminar are optional for the participants and will contain additional content, presentations & group work based upon the elective modules of the programme.  The mandatory days focus on the oral examinations and the graduation ceremony. Moreover, participants will engage in a practical simulation activity based on the sports and commercial operations of a UEFA Champions League match. The oral examinations are an essential part of the programme and will be based on an elective module of participant's choice.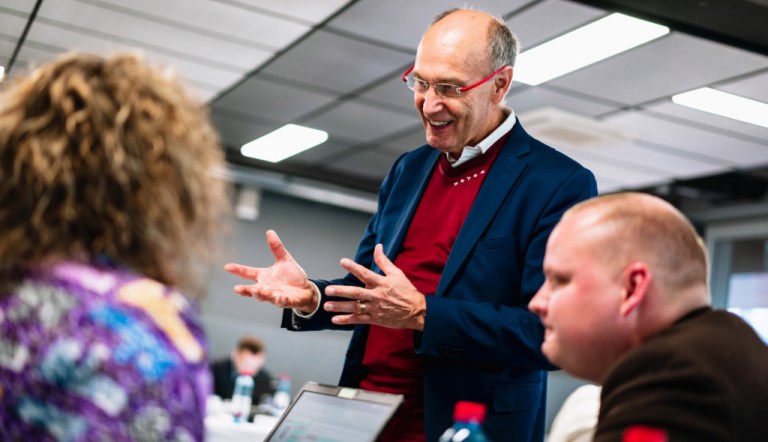 14.
Graduation Ceremony
15 July 2023 - UEFA headquarters, Nyon
The formal graduation ceremony and dinner will take place in the evening of the last day of the 3rd face-to-face seminar for participants who have successfully completed the UEFA CFM.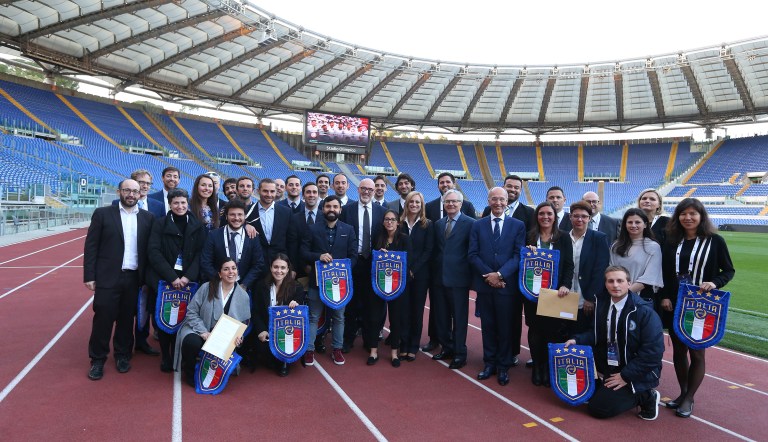 What our students and experts say
"The CFM programme has been an incredibly useful way to supplement and expand my network of contacts, but also make me grow and enhance my skills in football management, in particular at strategic level. I am absolutely convinced it is a must-do for any CEO of a football club, as it really puts things into perspective and enables you to have a deeper understanding of every aspect of running an organization in football. Aside all that, it's also fun, adventure and fantastic opportunity to make friends with people from all over the world."
Pavel Gognidze
Chief Executive Officer at Pafos FC, Cyprus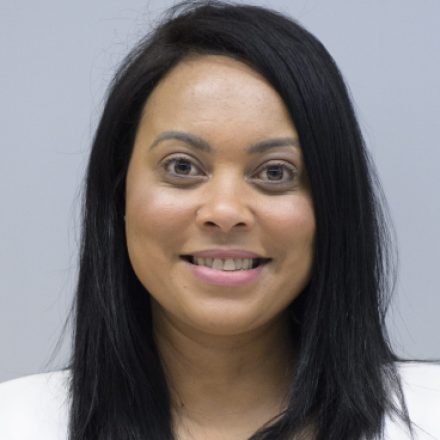 "The UEFA CFM programme has been instrumental in the growth of Cape Town City FC and myself as an individual. I have learnt so many fundamentals through the programme and have a better understanding of strategic and operational management within the football industry."
Natalie Barlow, Head of Marketing
Cape Town City FC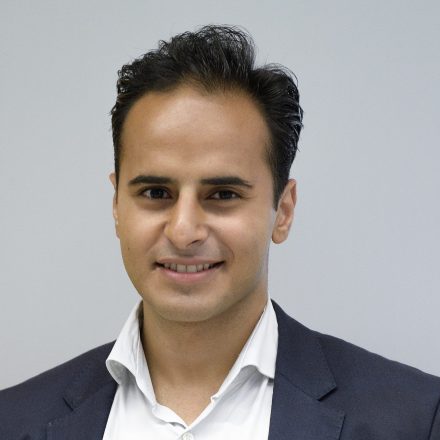 "The UEFA CFM is perhaps the most insightful, engaging, and informative academic programme I've had the privilege of partaking in. The execution of the programme is as impressive as it is professional. Learning about topical football subjects from experts has been eye-opening and rewarding, especially alongside a cohort of professionals actively working in the football industry."
Sid Kohli
TV Sports Producer and Presenter
OUR PARTNERS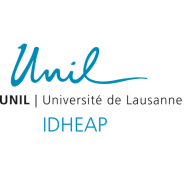 IDHEAP, University of Lausanne, Switzerland