UEFA Player Agent Programme (UEFA PAP)
The UEFA Player Agent Programme is essential for anyone planning a future as a football agent, even those already working in the field. This unique three-month programme will help you gain state-of-the-art proficiency in managing players with care and ethics, negotiating and closing deals on behalf of your clients.
Programme overview
The UEFA Player Agent Programme is an executive three-month course designed specifically for current and future agents.
The programme features master classes, interviews, case studies and simulations to help you acquire the right skills and expertise for a prosperous career as a player agent. UEFA experts and industry leaders share their insights and knowledge in a series of interactive presentations and workshops.
Professional agents and former elite players will share inspiring personal stories of how they successfully managed their careers at the pinnacle of international football. During the programme, you will be given exercises and case studies to help you progress as an outstanding football agent and help you prepare and optimise your career as a football agent.
We encourage applications from all candidates, irrespective of gender. Candidates will be selected on the basis of profile and experience.
The criteria include the following:
Fluency in both written and spoken English
At least two years' work experience in the football industry as an intermediary, scout or professional player
The programme is delivered in English, with a maximum of 35 participants to ensure it remains interactive. Many networking opportunities are provided.
Quick view
Estimated hours of learning
Faq
Who

Football intermediaries or ex-players wanting to work as player agents with a 360-degree approach

When

Every second year. First intake in September 2022.

How long

3 months

Where

3 face-to-face seminars at UEFA and at European clubs. 2 online seminars

Price

€7900

Number of participants

35 (max.)

Application

We review applications all year round as they arrive; however, there is a specific deadline for the upcoming edition of each programme. When the number of places is limited, you may have a better chance of being selected by applying earlier in the application cycle. You will either receive confirmation that you have been selected within two weeks of applying or be added to an application list and informed of the decision once the deadline has passed.

Certification

Certificate of completion

Language

English

Inclusivity and Diversity

We welcome all participants from diverse backgrounds and cultures, recognising the unique value that diversity brings to our community. If you have any uncertainties about meeting specific programme criteria, we encourage you to reach out to us.
Important dates
08 Aug 2022

Applications close for the first edition

26 Sep 2022

Programme starts
Takeaways
Understand the football ecosystem and governance
Master the key principles of player management and welfare
Understand tax issues, budgeting and financial planning
Understand agent regulations, player status and transfer management
Learn how to use new technologies to monitor football data and statistics
Understand the main principles of operational, commercial and time management
Develop and practise your negotiation techniques
Understand the ethical challenges of the job
Roadmap
1.
SEMINAR 1 (FACE-TO-FACE)
26-28 September 2022, UEFA HQ
Like any other industry, professional sport has certain defining characteristics and is subject to particular rules. It is crucial for football agents to understand the club environment so that they can give their customers the best service.
This first session provides you, the agent, with a clear understanding of the football industry:
General institutional, legal and economic framework of the European professional sports system, along with its stakeholders and major challenges (world football governance)
Organisation of clubs and academies/scouting departments
Basic financial management skills to help you manage the financial aspects of the players' careers along with your own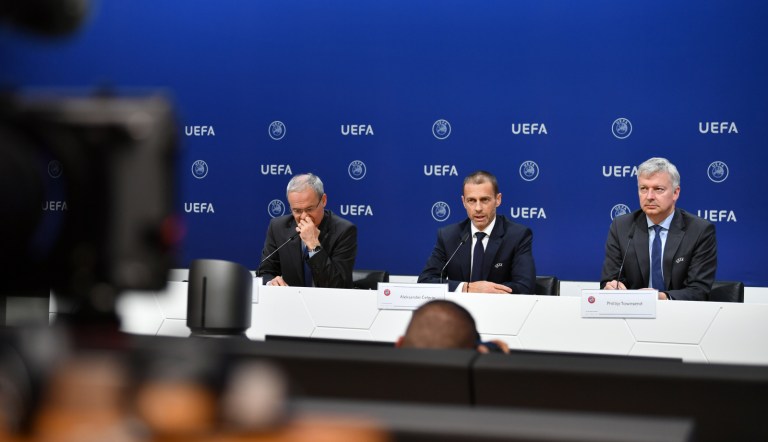 2.
MASTERCLASS 1 (ONLINE)
4 October 2022
This masterclass provides an overview of the ways football clubs scout for new talent. Two expert companies will present their services and help you think about the future of your job as an agent.
The session will close with a testimonial from a former international player who now leads recruitment at a top European club.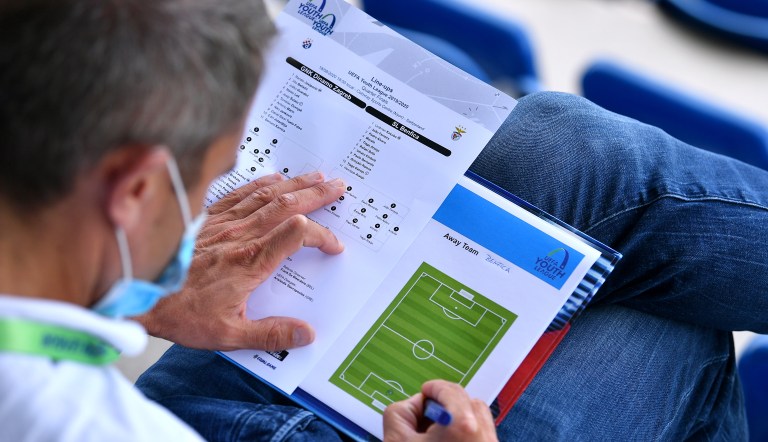 3.
SEMINAR 2 (FACE-TO-FACE)
10-12 October, football club
Football has developed a lot over the last few years, and scouting is probably the one sector that has evolved the most.
To identify top talent and maximise their potential, agents need to understand the game but also work with new technologies, such as scouting apps, football data or artificial intelligence. However, no computer is able to replace the expert eye or estimate the future development of a talented young player.
In addition, players need to be considered as human beings, and not just athletes or cash machines. They need the right guidance from their agent and the right opportunities to develop as a player and as an individual.
It is therefore important to find the right tools and programmes to maximise both the career and personal development of the players you work with.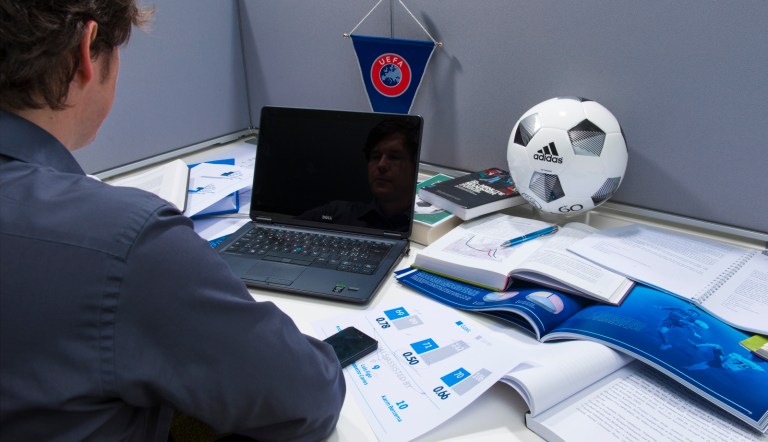 4.
MASTERCLASS 2 (ONLINE)
2 November 2022
In this second masterclass, you will discover how other industries than football identify, develop and manage their "talents". From other sports to other industries, you will realize that football still has a long way to go in order to optimize the professional structure that surrounds the best talents.
This session will give you the opportunity to see "how it's done" in other industries and to reflect individually and as a group on the elements that could be applied in Football. In the second part of this masterclass, a top talent manager from another industry will present their job and company and will discuss this with the group.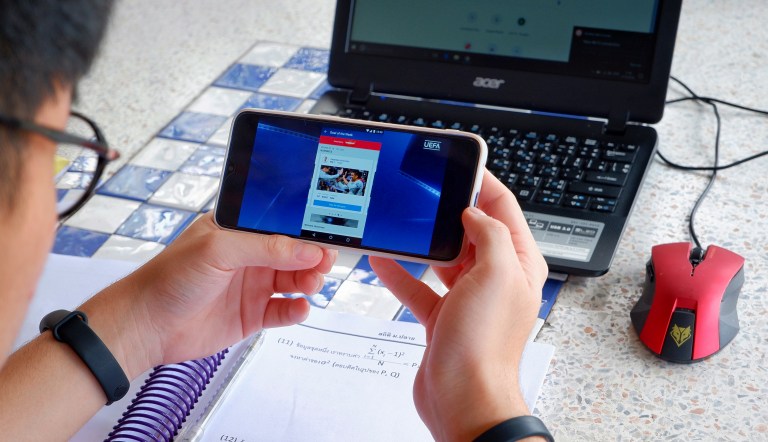 5.
SEMINAR 3 (FACE-TO-FACE)
14-16 November 2022, UEFA HQ
In today's world, managing the career of a football player does not only mean that you need to maximise their performances on the field of play. The best agents also make sure that their athletes create and develop a good image in the public space.
This contributes to their well-being, but it also helps them maximize their image financially and create business opportunities for their second career. As an agent, you need to understand the principles of business and negotiation of course, but you also need to have a good knowledge about communication and marketing.
This session covers the perspective of these elements, as well as the final exam of the programme.
Player image and endorsement deals
Contract negotiation
Communication workshop and simulation
Final Assessment