Women in Football Leadership Programme (WFLP)
The Women in Football Leadership Programme aims to support the careers of women capable of influencing the football industry today and in the future through a powerful leadership training week.
Programme overview
The Women in Football Leadership Programme is designed for women in football who have the potential and motivation to progress into senior leadership positions within their organisation or are already in such roles. Participants work on and discuss aspects of leadership, while also focusing heavily on selfawareness and how this can support their career development. With the coaching included during the programme week, participants are challenged in both personal and professional aspects. The programme also provides a platform for exchange and networking between participants with a rich variety of backgrounds.
Quick view
Estimated hours of learning
Faq
Who

Women in decision-making positions or those with particular potential working in national associations and their stakeholders

When

Annually (6-10 March 2023)

How Long

1 week

Where

Nyon, Zürich, and Lausanne, Switzerland (in alternance)

Price

€6,700

Number of participants

30

Language

English

Certification

Certificate of completion

Application

We review applications all year round as they arrive; however, there is a specific deadline for the upcoming edition of each programme. When the number of places is limited, you may have a better chance of being selected by applying earlier in the application cycle. You will either receive confirmation that you have been selected within two weeks of applying or be added to an application list and informed of the decision once the deadline has passed.

Inclusivity and Diversity

We welcome all participants from diverse backgrounds and cultures, recognising the unique value that diversity brings to our community. If you have any uncertainties about meeting specific programme criteria, we encourage you to reach out to us.
Important dates
29 Nov 2022

Applications open

25 Dec 2022

Applications close

06 Mar 2023

Course starts
Takeaways
developed a clear understanding of what skills are needed for leadership, and how these are reflected within their own professional characters;
an increased level of self-awareness and an understanding of how this benefits their personal and professional goals.
extended their network and created strong links with women working in positions of authority in football or ready to step into leadership roles;
built additional confidence to set and pursue ambitious career goals and fulfil their potential.
IS THIS PROGRAMME
SUITED FOR YOU?
Stephanie Forde
Belgium
Operations Director in Professional Refereeing
After playing football for 6 years, Stephanie started refereeing at the age of 13. It did not take long before football, and more particular refereeing, became her way of life.
In the process of developing her active career, she started working for the RBFA as a Referee Development officer in 2013.
One of her biggest achievements was working on the implementation of the VAR in Belgium. When refereeing was reorganised in May 2019, Stephanie was promoted as Operations Director in Professional Refereeing. Because she felt she lacked some competences and insights in certain matters, Stephanie strongly felt the urge to fill up this void.
The WFLP helped her a lot in achieving this goal.
Skills
Awareness of internal and external customer needs
Decision-making
Influencing and leading
Stress tolerance
Motivational skills
Looking for
Shared experiences and learning from each other
Learning about inspiring people and enabling them to reach their full potential
a stronger network enabling a greater collaboration between various federations
Developing more strongly my self-knowledge and critical thinking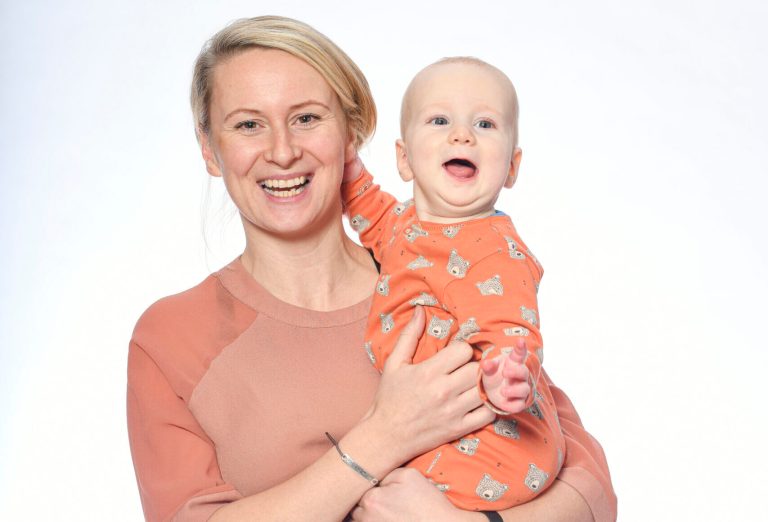 Lowri Roberts
33, Welsh
Head of Women's Football at The Football Association of Wales
Although Lowri had worked in women's football for over ten years, her new role is the first senior leadership role, so she wanted to grow her network and learn from those who have been successful in similar roles and develop the tools to help her achieve in this role.
Skills
Coaching and development
Marketing
Event management
Broad understanding of the women's football landscape
Looking for
Developing a support network of women who are going through similar experiences and challenges in their own associations
Learn from best practice and others' experiences.
To learn how to influence change in a male dominated sport
WHAT OUR EXPERTS SAY
"Developing a new generation of female leaders in football is crucial to promote greater gender balance in representative roles across football and its decision-making bodies. By identifying talents and providing them with a platform that can unleash their potential, elevate their capabilities and, most importantly, empower them to step up and take on leadership opportunities, the Women in Football Leadership Programme encourages both personal and professional growth. The programme provides a global perspective on the administration of football and ensures that an inspiring network of like-minded female football leaders can be guaranteed across the world."
Nadine Kessler
Managing Director of Women's Football, UEFA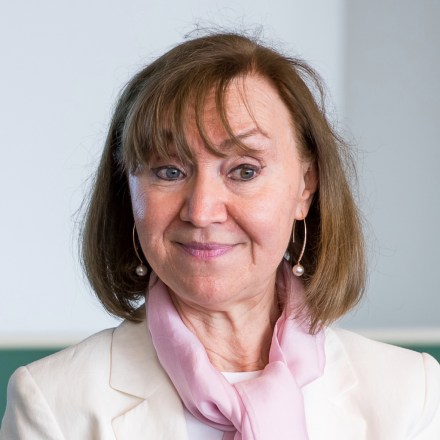 "We are honoured to partner with UEFA in delivering the Women in Football Leadership Programme. The future of football can only benefit from greater diversity across its leadership. IMD looks forward to empowering participants with the right tools, knowledge and support to reach their full potential in decision-making roles in football."
Ginka Toegel
IMD Professor of Leadership