UEFA Assist Career Transition Programme (UEFA CTP)
The UEFA Assist Career Transition Programme guides professional footballers in their choice of second career off the pitch.
Programme overview
The UEFA Assist Career Transition Programme is a five-day seminar that guides and enables participants to
identify their transferable skills, gain an in-depth understanding of the job opportunities available in football and learn how their knowledge and experience can be harnessed and used effectively.
The UEFA Assist CTP features talent tests, self-assessments, interviews, case studies and role play to help participants understand and analyse their existing strengths and personality traits. They will be introduced to a variety of professional opportunities, presented by UEFA experts who will share their insights and knowledge during a series of bespoke interactive presentations.
As a highlight of the course, former professional players will share inspiring personal stories on how they have successfully managed their career transition after their retirement.
At the end of the programme, participants will complete an "engaging" case study, where they will be confronted with real-life situations that will help them choose a career path that best suits their interests.
UEFA experts will also help each participant to identify the next logical steps and draw up a career action plan.Participants are selected by the national association or the confederation, based on UEFA criteria.We encourage applications from male and female football and futsal players, with a maximum of 20 people per session to ensure it remains interactive and useful. The programme is usually delivered in English, Spanish or French. However, it may be possible to implement the programme in the language of the host association.
Quick view
Estimated hours of learning
Faq
Who

Professional players who have recently retired or are about to retire

When

On request

How long

1 week

Where

Various locations

Number of participants

15-20

Academic certification

Certificate of completion

Language

Adapted to the local context
Important dates
09 Nov 2020

Launch of the programme in the Netherlands
Takeaways
A clear view on the different career options available within the world of football
Guidance and advice on how to make the right decision regarding "what's next?" in your career
Key skills and tools to successfully manage your career transition
Action plan for your life after football
WHAT OUR STUDENTS AND EXPERTS SAY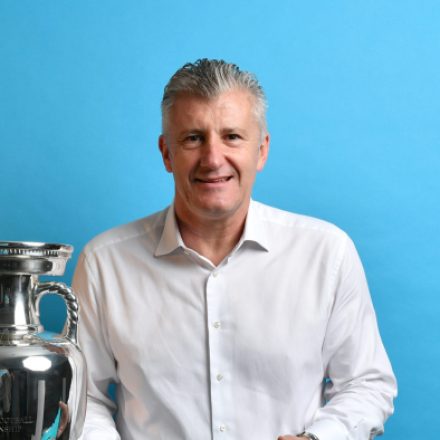 "As a player I gained experience on the pitch, in the dressing room and the stadium. I saw football from a wide range of perspectives and learned how to harness the skills of leadership, motivation and teamwork to build a successful career on the pitch. But when I retired I needed to understand how to use these skills to find the right role for my future. I realised the importance of working with mentors and developing my business knowledge to secure the role I am in today. The UEFA Assist CTP will offer you a pathway to the next stage of your career, and with the support of UEFA's mentors you will better understand where you see your future."
Davor Šuker, President of the Croatian Football Federation and Deputy chairman of the UEFA National Associations Committee
OUR PARTNERS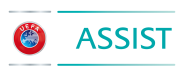 UEFA ASSIST