UEFA Career Transition Programme (UEFA CTP)
The UEFA CTP is a unique vocational programme for players who want to plan for their professional future off the pitch. It will help you to identify your transferable skills, gain a better understanding of the job opportunities available, and learn how your knowledge and experience can be reapplied.
Programme overview
The programme features talent tests, self-assessments, interviews, case studies and role play to help you analyse your strengths and personality. Our experts will present a variety of professional openings and share their insights and knowledge in a series of interactive presentations.
As a highlight of the course, former professional players will share inspiring stories about how they successfully managed their own career transition. At the end of the programme, you will carry out an engaging case study featuring real-life situations so that you can narrow the field. UEFA experts will also help you identify the next step and draw up a career action plan. We encourage applications from all footballers and futsal players. There is a limited number of participants per session to ensure the programme remains interactive.
The online CTP is aimed at current players who are already thinking about their second career. They will have access to exclusive content, experts and mentors at a limited cost and without any constraints, through online masterclasses and discussions with their peers from all over the world.
Quick view
Estimated hours of learning
Faq
Who

Professional football and futsal

When

On demand between September and May

How long

1 to 3 months

Where

Online

Price

€1900

Number of participants

15-25

Academic certification

Certificate of completion

Language

English

Application

We review applications all year round as they arrive; however, there is a specific deadline for the upcoming edition of each programme. When the number of places is limited, you may have a better chance of being selected by applying earlier in the application cycle. You will either receive confirmation that you have been selected within two weeks of applying or be added to an application list and informed of the decision once the deadline has passed.

Inclusivity and Diversity

We welcome all participants from diverse backgrounds and cultures, recognising the unique value that diversity brings to our community. If you have any uncertainties about meeting specific programme criteria, we encourage you to reach out to us.
Takeaways
A clear view on the different career options available within the world of football
Guidance and advice on how to make the right decision regarding "what's next?" in your career
Key skills and tools to successfully manage your career transition
Action plan for your life after football
Roadmap
1.
Online Seminar 1
25 April 2023
Icebreaker : Dream job
Planning your transition
Round table and advices about career transition
2.
Online Seminar 2
26 April 2023
Testimonial and round table with former player
Technical football jobs
Football workshop
3.
Online Seminar 3
27 April 2023
Testimonial and round table with former player
Administrative football jobs
The football eco-system
Recruitment in the sports industry
4.
Online Seminar 4
2 May 2023
Testimonial and round table with former player
The other football jobs
Develop and manage your network
Case-study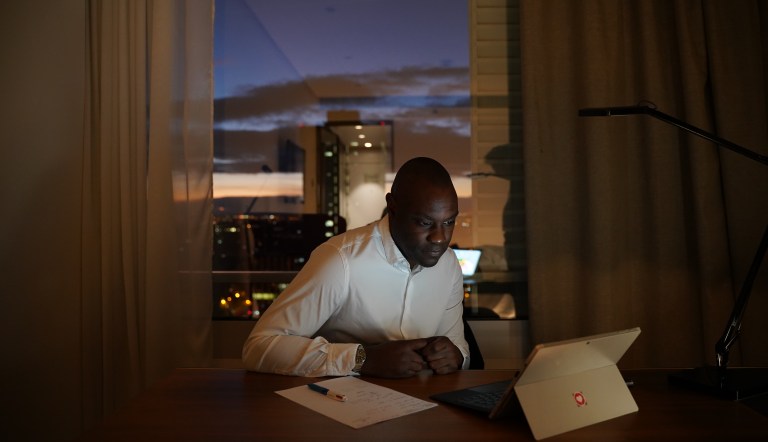 5.
Online Seminar 5
3 May 2023
Testimonial and round table with former player
Finance and budget management
Introduction to strategy
Graduation ceremony
WHAT OUR STUDENTS AND EXPERTS SAY
"As a player I gained experience on the pitch, in the dressing room and the stadium. I saw football from a wide range of perspectives and learned how to harness the skills of leadership, motivation and teamwork to build a successful career on the pitch. But when I retired I needed to understand how to use these skills to find the right role for my future. I realised the importance of working with mentors and developing my business knowledge to secure the role I am in today. The UEFA CTP will offer you a pathway to the next stage of your career, and with the support of UEFA's mentors you will better understand where you see your future."
Maxwell Sherrer