UEFA Executive Master for International Players (UEFA MIP)
The UEFA MIP is a unique academic programme that equips former international players with essential professional skills to achieve their ambition of successfully transitioning to a second career within football organisations.
Programme overview
The UEFA MIP is specifically designed for former professional football and futsal players as a next step in their career off the pitch. There are seven week-long sessions held in major European cities and, to broaden cultural understanding in sport, the last session takes place outside Europe. In order to provide a comprehensive overview of football management, each session examines a different aspect of the administration and governance of a football organisation. In addition, players not already working within a sports body are requested to complete a three-month work placement role, which should provide hands-on and day-to-day experience.
Former internationals who have played at the highest level have a lot to offer in football administration. Players often show leadership, discipline, commitment and vision on the field, and they shape the mood of the rest of their team. The UEFA MIP takes these abilities and moulds them into those of successful managers. This programme is therefore designed to bridge the gap between the technical skills gained by experienced players and the administrative knowledge required to occupy senior positions within football organisations. The UEFA MIP considers participants' current situations and the main challenges top executives face nowadays, to ensure a smooth and successful transition from top player to top leader.
Quick view
Estimated hours of learning
Faq
Who

Former international football and futsal players, referees and coaches

When

Every two years Sixth intake in October 2025

How Long

20 months

Where

Six sessions in Europe, one in the United States and one session in South America

Price

€27,000 (scholarships available)

Number of participants

30

Academic certification

Executive Master, 60 ECTS credits

Language

English

Inclusivity and Diversity

We welcome all participants from diverse backgrounds and cultures, recognising the unique value that diversity brings to our community. If you have any uncertainties about meeting specific programme criteria, we encourage you to reach out to us.

Website

www.uefamip.com
Important dates
31 May 2023

Applications for UEFA MIP fifth edition close

16 Oct 2023

Start UEFA MIP fifth edition
Takeaways
Confidence to act as a leader within football administration
Key skills to successfully manage a second career
Broader network within the sports industry
IS THIS PROGRAMME
SUITED FOR YOU?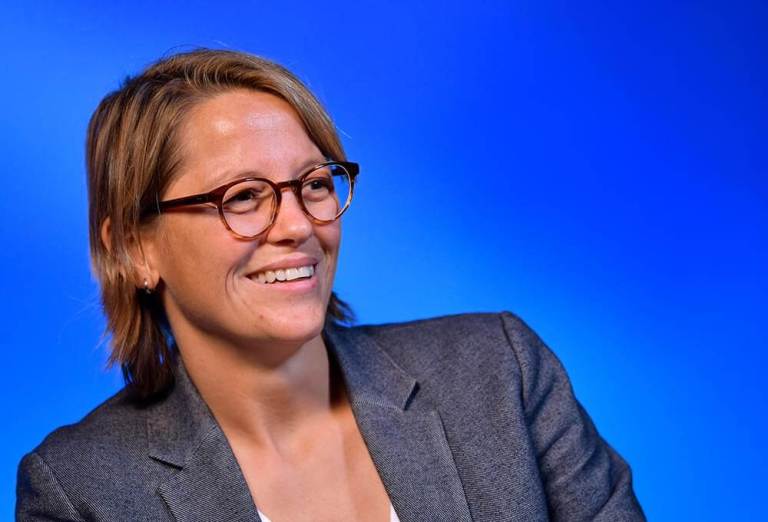 Bianca Rech
39, German
Sporting Director Women`s Football FC Bayern Munich
Former German national team player, Bianca has an extensive playing career and a background in education. She graduated from MIP first edition. She is driven by using the expertise she got on the field and on the studybenches in order to help more women get involved in the expansion of the game.
Skills
Knows the football industry
Adaptability and leadership
Experience in various education and work (Master sports economy, football coaching etc.)
Looking for
A program that would strengthen her abilities off the pitch
Connecther with the "right" people, get "hands-on" expertise and learn from experts in the field
Roadmap
1.
Session 1: Professional Football Landscape
16-20 October 2023 - Lausanne's region, Switzerland
Lausanne's region, Switzerland
Professional sport as an industry, like any other, is subject to certain rules and has certain specificities. Whatever the organisation you work for, you must have a perfect understanding of the specificities of the sports industry. This, as well as the knowledge and legitimacy gained during your career as a player, will enable you to be a more effective manager. This session aims to help you identify which skills you possess that can be used as a top manager.
Main objectives:
Present the general institutional, legal and economic framework of the European professional sports system, along with its stakeholders and major challenges.
Present features of team sports economics and the economic development of professional sport in Europe.
Present concrete illustrations of possible management careers for former international players.
Highlight key assets gained by professional players during their sporting careers and their link to management skills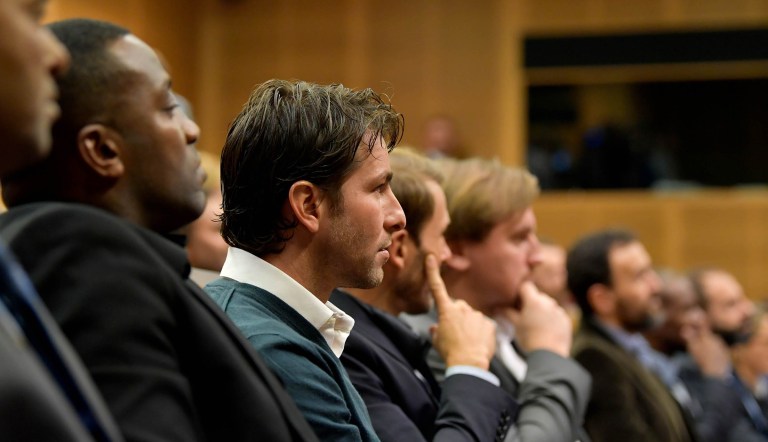 2.
Session 2: Management and Leadership
5-9 February 2024 - Paris, France
Paris, France
Some of the skills you acquired in your career as an elite athlete are directly transferable to the role of a top manager; others need complementing. Your role as a manager is then to apply these skills to a clearly defined, coherent project plan that takes into account the history, culture and values of the organisation you work for. During this session you will learn from the experiences of several managers from sporting and business backgrounds. With the help of various activities, you will also be invited to reflect on what kind of manager you would like to become.
Main objectives:
Present the role of the manager and their key competences.
Highlight the importance of clearly defined projects and strategies for a sporting institution.
Outline concrete and simple tools for defining projects.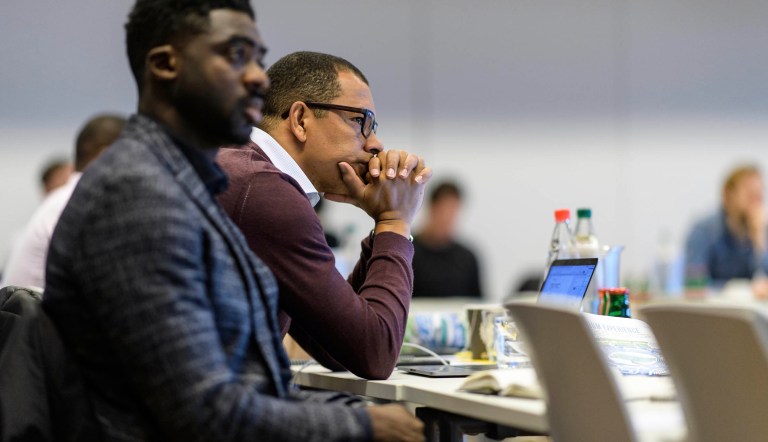 3.
Session 3: Competitions and Leagues
13-17 May 2024 - Lisbon, Portugal
Lisbon, Portugal
The essence of sport is competition, and the organisation of competitions is to determine the champion. This session addresses the challenges inherent in finding the most effective way to organise sports competitions in all their variety and complexity. Explanations are given of the theoretical principles underlying effective competition design, such as the need to maintain competitive balance, financial stability and the integrity of the competitions. The practical application of these principles is illustrated with the use of multiple real-world sports competition case studies.
Main objectives:
Explain the key principles informing the successful design of team and individual competitions and club and national team competitions.
Explain the key regulatory tools available to competition organisers, e.g. salary caps, luxury tax, financial fair play systems, etc.
Explain the key operating principles of labour markets in sport, the associated regulatory tools, the functions of stakeholders in key labour markets, related to retain and transfer systems and draft systems, and the role of clubs, agents and system regulators such as FIFA.
Explain the specific dynamics of women's sports competitions as a critical growth sector in the sports ecosystem.
4.
Session 4: Managers in action
9-13 September 2024 - Madrid, Spain
Madrid, Spain
This session will help participants understand the different kinds of organisations that exist in football administration today. Based on this information, they should then be able to analyse the decision-making process. The main content of this session is based on the relationships between people, so participants will be introduced to a variety of important topics in order to help them become great managers: with a clear definition of the objectives, including the importance of the selection and motivation of an effective team. Additionally, they will practise the necessary skills needed for successful negotiation and communication. Furthermore, to give a solid foundation to their understanding, they will receive an introduction to finance and how to draw up and control a budget.
Main objectives:
Explain the organisation of clubs and federations.
Understand the decision-making process.
Outline some basic financial concepts.
Explain the role of the sports director.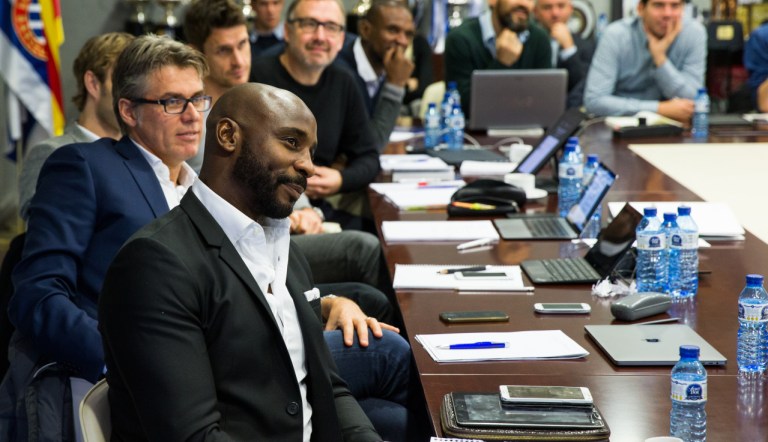 5.
Session 5: Stadium Management and Sporting Direction
9-13 December 2024 - Dortmund, Germany
Dortmund, Germany
Stadiums are a major concern for sports organisations aiming for a sustainable future: they are an important asset, they generate revenue and they help to establish a special bond with the local community and fans. This session will give you an understanding of the issues relating to stadium management and an insight into operations management, notably through witnessing the inner workings of a UEFA club competition match.
Main objectives:
Introduce stadium policies in different countries, economic issues and the role of stakeholders.
Show the impact that the overall organisation of sport can have on stadiums through a national association's development policy, and show how a stadium owned by public authorities or a national association is run.
Demonstrate the role and importance of a stadium and an academy or training center for the development of a club, showing stadiums as profit centers and providing examples of different business models.
Outline the operational management of a high-profile club competition.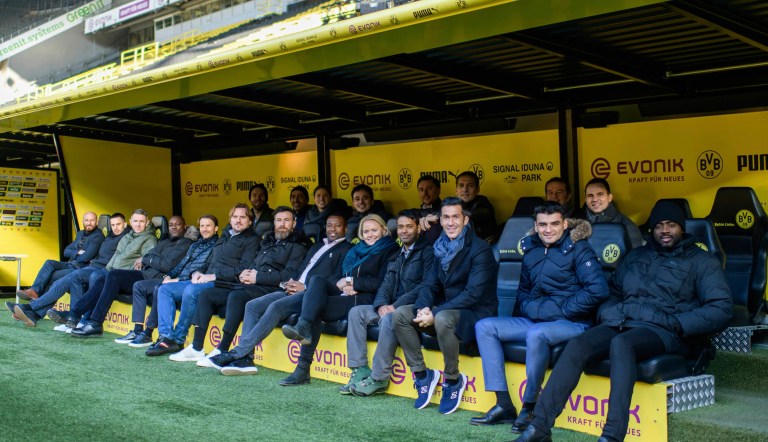 6.
Session 6: Commercial and Strategic Marketing
2-7 February 2025 - London, UK
London, UK
If people understand why you do what you do and you exceed their expectations, they will want to find out more and will ultimately be willing to pay for your product or service. This session introduces you to the principles of strategic marketing and communications in a sports context and equips you to apply them in practice. This session covers the perspective of rights holders, broadcasters and sponsors, while keeping the fan at the center of considerations.
Main objectives:
Introduce strategic marketing and communications in a sports context.
Examine the perspectives of rights holders, broadcasters and sponsors.
Outline fan preferences, market trends and commercial partner business requirements.
Explain key marketing concepts and how to apply them.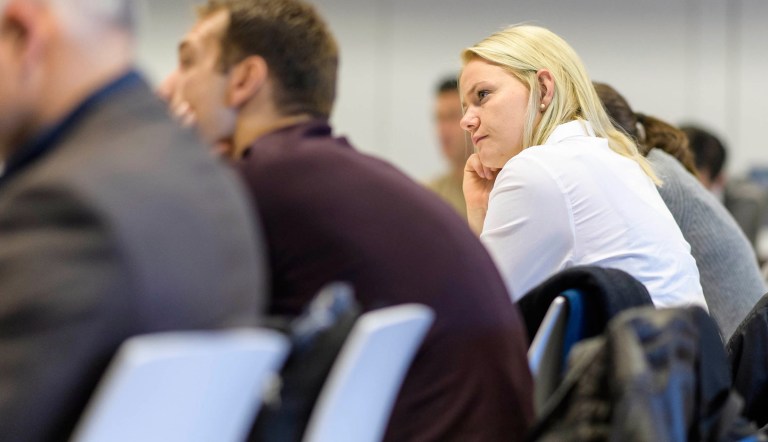 7.
Session 7: North American Leagues and Clubs
7-11 April 2025 - Miami, USA
Miami, USA
This session covers a different sports model with its own history and culture, so you can broaden your managerial horizons and acquire new tools for success. It also offers an opportunity to think creatively about the key factors in the success of a league or a club.
Main objectives:
Offer a perspective from outside Europe, with the illustration of a very different but still very prosperous model.
Demonstrate that both the European and North American models are tailored to their backgrounds and environment.
Illustrate the need for sports models to be regulated.
Present examples of efficient, particularly digital, strategies.
Describe the policies implemented to promote gender equality and fight discrimination.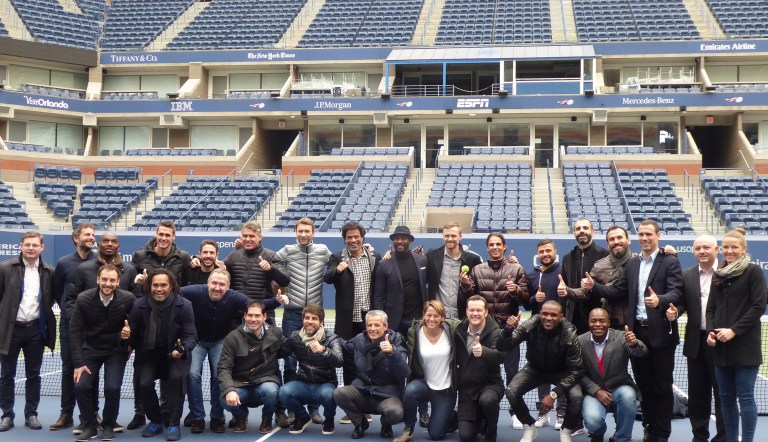 8.
Session 8: Football's Global Challenges
2-6 June 2025 - Rio, Brazil
Rio, Brazil
Football is multifaceted: it is simultaneously a game, a sport, an economic sector and a highly globalised industry. After a strong focus on the European context and the North American model of sport, this final session visits South America to offer a comprehensive insight into the globalised nature of football and its challenges. Based on a series of presentations and interactive workshops, this final session will give participants the opportunity to apply what they have learned throughout the programme.
Main objectives:
Understand the global nature of the football industry and its current and future challenges
Learn more about the South American football market and its connections to Europe
Study different organisational models
Apply the programme's key learning points
9.
Oral exams
UEFA competition, TBC
UEFA competition, TBC
Each participant will be invited to present their final report orally, in front of the UEFA MIP examination board, one or two days before the UEFA Champions League final. This is your opportunity to defend your project or the topic of your report and present the challenges and strategies involved. Following this oral exam, a graduation ceremony will be organised. This ceremony will mark the end of your UEFA MIP journey and the start of a new chapter in your career.
10.
Graduation ceremony
17 October 2025 - UEFA HQ, Nyon, Switzerland
Nyon, Switzerland
The graduation ceremony of the programme will take place during the first session of the following edition at the UEFA headquarters in Nyon, Switzerland.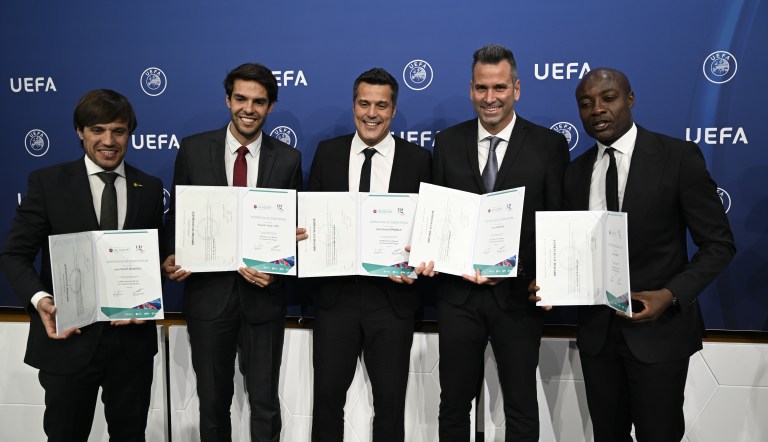 What our students and experts say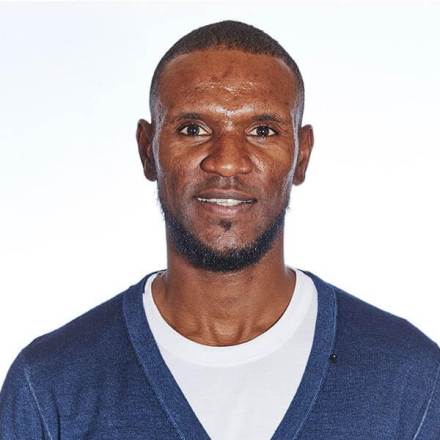 "I decided to join this programme because I knew it would enable me to prepare for my future career. Before, I was always afraid that people saw me only as an elite player. The UEFA MIP has helped me to become more confident, to increase my professional knowledge and to gain more credibility as a future manager."
Eric Abidal
Former Technical Secretary, FC Barcelona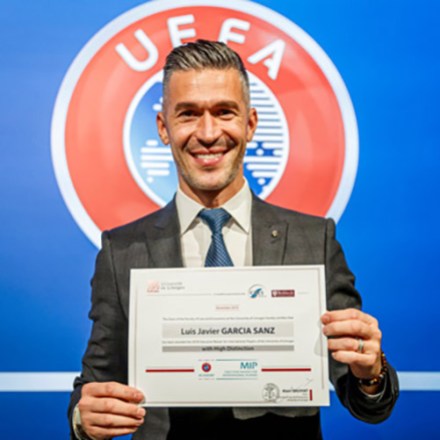 "When I retired from football, I wasn't sure what to do, and coaching didn't seem to be the right choice for me. I looked for an education programme that could help me learn more about the business side of the world I already knew. From the first day, every moment of the sessions was beneficial. I met really inspiring people and shared a worthwhile experience with my fellow participants."
Luis Garcia
CEO, LG sports nation