UEFA Handbook of Football Association Management (UEFA HFM)
The UEFA HFM is a unique handbook for all those interested in the management of national football associations. Written by renowned European academics, it offers an insightful mix of theory, case studies and expert interviews.
Programme overview
The UEFA HFM is an academic handbook best used as a detailed guide to understanding the managerial skill sets required to run or work in a football organisation. By putting into print the expertise of renowned international academics and sport experts, together with case studies and interviews, the book gives a comprehensive picture of football management off the pitch and also a clear illustration of the varying roles and responsibilities that challenge national football associations. National associations may request permission to translate it into their own language.
The 4th edition of the HFM was released in July 2021 and contains four new chapters in order to consistently adapt to the evolution of football and its new challenges. They are Football and Social Responsibility, Women's football, Football Development and Football Law. Along with these new chapters, the six original chapters were updated with new content and examples.
In addition to the UEFA HFM, the UEFA Football Toolbox in Football Management is an easy-to-use practical folder containing various working tools linked to important areas identified in football management. Initially based off the UEFA Handbook in Football Management, the toolbox has been specifically designed with leading experts to support people throughout their studies on the UEFA education programmes as well in their everyday work. The folder provides a concise overview of different tools, specific examples and as well the opportunity to develop tools to be implemented in football organisations.
Faq
Who

Anyone interested in the management of national football associations

Price

€50

How to order

Contact UEFA at academy@uefa.ch

Language

English, French, Spanish
Takeaways
a 360-degree perspective of the management of a national football association;
an in-depth and insightful explanation of the managerial aspects of football;
a presentation of the key managerial concepts needed to manage a sports organisation;
practical examples from football organisations across Europe.
Roadmap
1.
National football association management: an introduction
Now in its fourth edition, this handbook offers a contemporary and comprehensive introduction to football association management. Fully updated and revised throughout, it is composed of ten self-contained chapters. A number of illustrative examples have been included in each to highlight particular aspects of national association management, together with an interview with a professional expert working in the specific field addressed in the chapter.
2.
Organisation of world football
Chapter 1
Chapter 1 provides a detailed description of the way football is organised in Europe and around the world.
It introduces important organisations such as FIFA, the IFAB and UEFA and explains their unique and joint responsibilities and how they interact with other key stakeholders such as the European Club Association (ECA), the European Leagues and FIFPro. It presents the football environment in which each national association has to function in addition to the national environment it shares with all organisations operating in its country.
It is authored by Sean Hamil from Northern Ireland.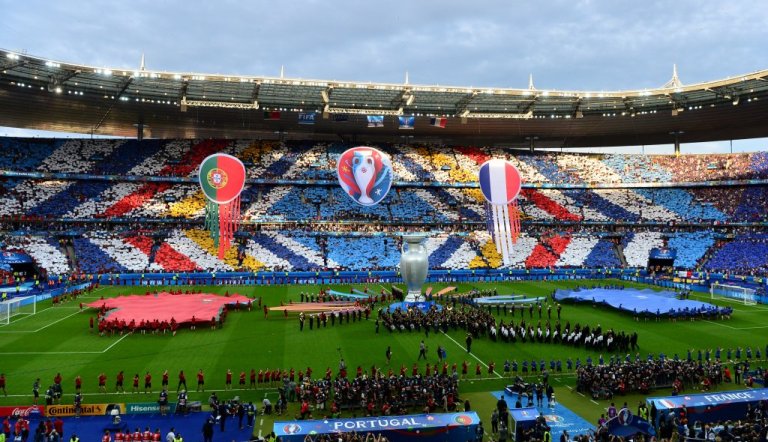 3.
Strategic management
Chapter 2
Chapter 2 shows how a national association should set itself strategic objectives for the realisation of its vision and mission, which is, generally speaking, to promote and develop football in its country.
These objectives depend on the national association's external and internal environments, which first have to be analysed. They must then be detailed in an action plan that allocates human, financial and information resources within a given timeframe for implementation. Strategic management is essential for any organisation nowadays, including national associations, as they evolve more and more in a competitive environment and have many stakeholders to satisfy. Chapter 2 shows how to tackle this issue.
It is authored by Mikkel Draebye from Denmark.
4.
Operational management
Chapter 3
Chapter 3 presents the operational management of a football association. The chapter is divided into four parts.
Human resource management explores motivating teams and the tools to manage people including hiring and progression. The financial management section explains the basics of finance and accounting. Discovering opportunities presents the need to understand the customer but also competitors, technologies and other organisations to deliver customer satisfaction. The last section describes managing projects.
The third chapter is authored by Antonio Davila from Spain.
5.
Football marketing
Chapter 4
Chapter 4 focuses on an introduction to marketing, and covers some of the rudimentary concepts and issues with which marketers should normally be familiar.
The first part of this chapter examines the nature of both sport marketing and of the sport product. Secondly, the chapter explores branding and marketing communication, which addresses issues pertaining to product differentiation and how consumers and
markets are informed about the existence of products. The third part addresses issues in licencing, ticketing and hospitality, whilst the fourth part focuses on media rights.
The fourth chapter is authored by Simon Chadwick from England.
6.
Communication, the media & public relations
Chapter 5
Chapter 5 illustrates the importance of managing communication, the media and public relations within a national association.
This topic is broadly divided into two sections: the first outlines the important role that
internal communications can play in ensuring the success of external communications and the impact that public relations can have in developing a good communications strategy, while the second delves into the practical aspects of media operations and highlights the growing role that social media can play.
This chapter is authored by Raymond Boyle from Scotland.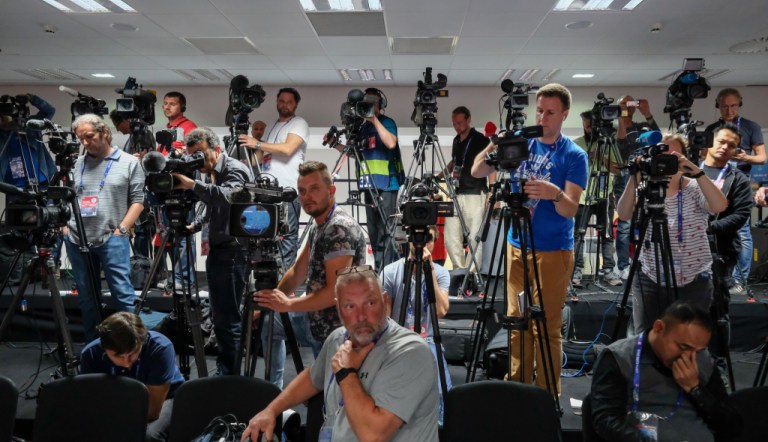 7.
Event & volunteer management
Chapter 6
Chapter 6 elaborates on various aspects of football event and volunteer management.
Organising events can be a unique opportunity for football associations to showcase one of their main assets to their stakeholders. However, the organisation of a sports event is a project because it involves achieving a fixed objective within a given time and mobilising limited resources to provide a fixed level of service in a sustainable way. Football
events in particular have special characteristics that make their management quite unique, one of which is the inclusion of volunteers to help plan, stage and maintain the legacy of the event. These events are much more than just competitions between teams and players. They can forge an identity and create solidarity, bringing people together, giving them a sense of belonging and contributing to the development of the host region. This leads to the creation of a positive impact and legacy. Years of preparation might be required to produce a few days of sporting celebration, but these few days can continue to have an impact over more than a generation.
This chapter is authored by Alain Ferrand from France.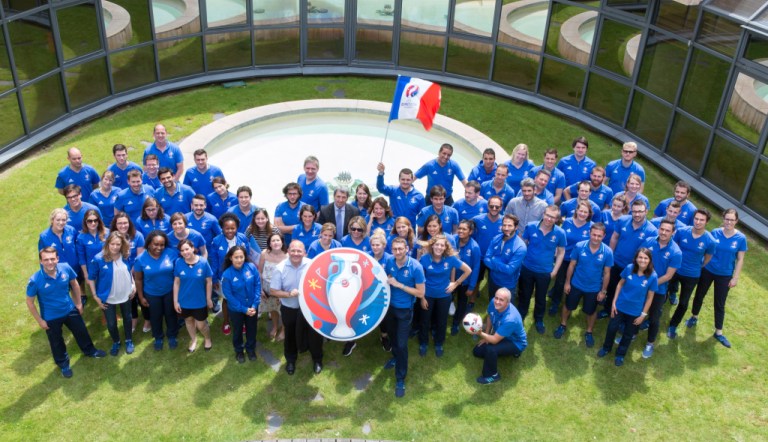 8.
Football and Social Responsibility
Chapter 7
Chapter 7 stresses the importance of football and social responsibility (FSR) as an emerging field in football management, outlines a general theoretical framework of FSR, and provides some examples of FSR issues (the cases of diversity and inclusion and climate action).
Based on an integrative FSR approach, it sketche more practical aspects by discussing eight crucial elements of FSR strategy development which are: vision and mission, stakeholder management, issue management, the Sustainable Development Goals, a FSR path model, FSR implementation, monitoring and evaluation, and FSR reporting and communication.
This chapter is authored by Thomas Beschorner from Switzerland.
9.
Women's football
Chapter 8
Chapter 8 evaluates the challenges and opportunities in continuing the development of girls and women's football.
The chapter discusses this development as an ongoing change process, dividing its evaluation into three parts: the context of women's football, the content of the development goals for girls and women's football and the processes whereby participation, governance and commercial sustainability goals can be achieved.
This chapter is authored by Sue Bridgewater from the United Kingdom.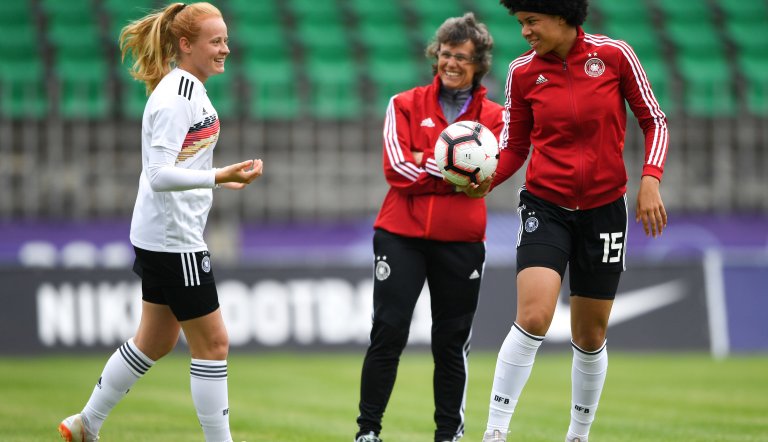 10.
Football Development
Chapter 9
Chapter 9 illustrates the importance of football development within a national association.
As the core business of a football association is football, the development of football will be the number one priority in the strategic plans for shaping the future. The way the future game is being developed in the daily work will impact the success of the association. The topic is divided into four sections: the first one highlights the importance and the way to create a clear vision about the 'future' game of the nation. The next three
sections focus on the main areas that impact the development of this future game: first of all, the growth and flourishing of grassroots football, secondly the education of coaches and finally the development of the elite players. These four areas are the building blocks for developing the game and working on a common framework and masterplan for the future of football.
This chapter is authored by Kris Van der Haegen from Belgium.
11.
Football Law
Chapter 10
Chapter 10 is an introduction to sports law as it relates to football.
The enormous commodification of the game has created an inevitable framework of open public discussion focusing on the ability of governing bodies to regulate properly and appropriately the business of football. This crucial topic is divided into four sections: the first outlines how sports law consists of various set of rules. The second section describes FIFA regulations relating to contract stability, training compensation and the solidarity mechanism. The third section addresses the legal problematic of match-fixing and the last section covers the disciplinary proceedings before FIFA, UEFA and the CAS.
This chapter is authored by Jorge Ibarrola from Switzerland.
What our students and experts say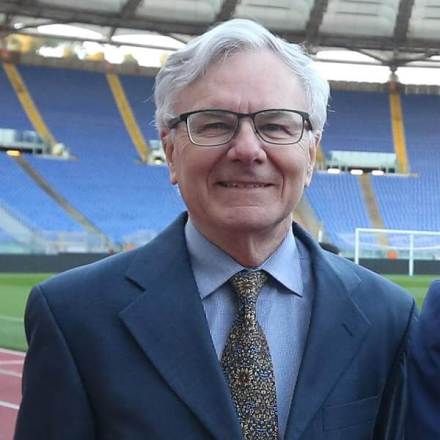 "The Handbook of Football Management presents the main concepts to manage a national football association on both strategic and operational levels. It is the only such book fully dedicated to national football associations, with many examples taken from the field in Europe and interviews of UEFA experts dealing with the various topics on a daily basis."
Jean-Loup Chappelet
Professor at the University of Lausanne and Editor of the UEFA HFM