UEFA Cybersecurity and GDPR course
The UEFA Cybersecurity and GDPR course provides the latest best practices for the safe and appropriate use of digital technologies and personal data.
Estimated hours of learning:
This e-learning course aims to encourage responsible behaviour when using digital technology and managing personal data. In today's world, digital information is increasingly targeted by cyberattacks.
• There is a hacking attack every 39 seconds.
• The cost of data breaches is expected to increase to $2.1 trillion by 2020.
• Infringement of the European Union General Data Protection Regulation can result in administrative fines of up to 4% of annual global turnover or €20m – whichever is greater.
Most of this can be avoided in a few simple steps. In seven short modules, participants will learn these steps, other good practices and safe online behaviour. This course is a fun learning experience, using gamification and storytelling, to make it accessible to everyone no matter what their level of knowledge in digital technologies.
2
Information security in the workplace
3
Uses and risks of email messaging
4
Uses and risks of using the Internet
5
E-reputation and social media
6
Security and mobile devices
8
Information security at home
9
Information security quiz
10
Certificate of completion
Comprehensive understanding of what cybersecurity and GDPR are and why they are important
Knowledge of what to do and what to avoid to ensure a safe digital presence
Valuable cybersecurity tips for the professional and private digital world
Who
Anyone working for a UEFA member association
Certification
Certificate of completion
Language
English, French, German, Portuguese, Russian, Serbo-Croatian (BCMS)
Each UEFA member association can benefit from its own dedicated platform and can be autonomous in the creation of accounts for its staff as well as access to completion statistics.
For more information, please contact academy@uefa.ch
Milda Kvederaviciute, Revenue Operations/Ticketing Assistant, UEFA
The UEFA cybersecurity and GDPR course was extremely useful, both personally and professionally. It was very interactive, engaging and varied. It took me time to complete, but it was worth every minute.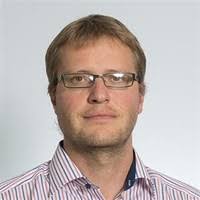 Gaël Clavadetscher, Information Security Manager, UEFA
For effective protection across an organisation, everybody should feel responsible for cybersecurity. To that end, we have designed this course to make it understandable to everyone and provide tips for both the professional digital world and the private sphere. Our goal was to develop something fun and interactive to keep users engaged while covering the key areas. Your knowledge and ability to detect and respond to an attack can make all the difference.