UEFA Certificate in Football Management (UEFA CFM) – National edition
The UEFA CFM is the must-have foundation programme for anyone working in a football organisation who wants to gain a comprehensive understanding of how the game is managed.
Programme overview
The blended learning approach of the UEFA CFM containing a mix of e-learning and face-to-face seminars has been carefully designed in collaboration with the prestigious academic institution IDHEAP, and leading experts to ensure a high quality programme.
The UEFA CFM lasts for nine months and compromises of ten online modules as well as three face-to-face seminars. Each module and face-to-face seminar addresses a key area of football management which are necessary for people working within the football industry.
The online modules found within the UEFA CFM are as follows:
the organisation of world football;
strategic and performance management;
operational management;
football marketing and sponsorship;
communication, the media and public relations;
elective module to be chosen from the 5 following subjects: Event and volunteer management, Women's football, Football development, Football and social responsibility, Football law
How to apply for National Associations' staff?
Participants willing to take part in the UEFA CFM should contact the HR department of their national association to know whether the NA will host a national session in a near future or if it will recommend some participants for the upcoming editions of the UEFA CFM.
Each year presidents and general secretaries of national associations not hosting the programme can recommend one member of their staff to UEFA as candidate for the UEFA CFM per year. On top of this, in order to promote women's football development, each national association will have the opportunity to recommend one additional candidate working in women's football over the 2021-2024 period.
The scientific committee of the UEFA CFM will select the candidates and allocate them to one of the forthcoming national editions. Candidates to the UEFA CFM should have:
a permanent position within the national association;
a good command of English (both oral and written).
Should the number of candidates exceed the number of available seats, candidates of national associations having not recently hosted an edition of the UEFA CFM will be given priority.
Quick view
Estimated hours of learning
Faq
Who

Staff of UEFA's 55 member associations

When

Five national editions per year

How long

9 months

Where

Across Europe

Price

covered for UEFA's 55 member associations' staff

Number of participants

35 (max)

Academic certification

Certificate of Advance Studies (CAS), 10 ECTS credits

Language

English

Applications

September 2022
Important dates
29 Aug 2022

Applications open

19 Sep 2022

Applications close
Takeaways
acquire a comprehensive understanding of the football industry from all angles;
strengthen your managerial skills;
conduct a managerial analysis of your unit/department/organisation or a football organisation of your choice and provided recommendations;
develop a global network in the football industry (over 1,000 graduates working in the football industry).
Important documents
WHAT OUR STUDENTS SAY
"The UEFA CFM, with its innovative results-driven approach, is a necessity nowadays in the football industry and was a great learning experience. It made a huge contribution to the development of my management skills. All the modules are comprehensive, informative and interconnected, and provide an exhaustive insight into the world of football management and sports management as the whole. The programme's key message totally reflects the core UEFA values, making football a place of inspiration and excellence that has room for care, openness and unity."
Svetlana Grinkevich, Deputy Director of the International-Legal Department // ABFF Executive Committee Member
Belarus Football Federation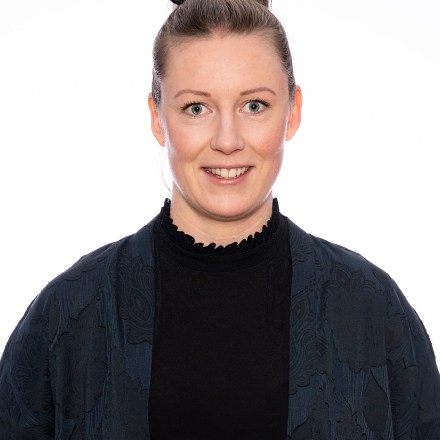 "The UEFA CFM gave me a much better understanding of football worldwide and its stakeholders. The programme also boosted my knowledge of management at both operational and strategical levels, through a combination of theory and practice. Now I have completed the UEFA CFM, I have greater knowledge and useful management tools for my day-to-day work."
Anna Malmén, Club Development Officer
Swedish Football Association
"Before joining the CFM course, you would never expect how useful education can be. Despite the fact that it was not easy sometimes, the huge takeaways, on top of your diploma, are an in-depth knowledge of football management, a broad network of colleagues all over Europe and an eagerness to put all the things you've learned into practice in your daily work."
Sergey Zmievskiy, Marketing Manager
Football Union of Russia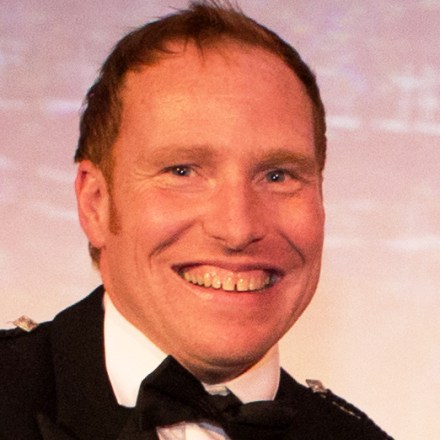 "The UEFA CFM was a tremendous learning opportunity which helped give me a much greater understanding of the challenges Football Associations face from both a strategic and operational level in the ever evolving landscape of World Football."
Andrew Gilchrist, Regional Manager,
Scottish FA
"UEFA CFM programme opened my eyes with regards to the high level management tools. Moreover I can now critically evaluate my performance and improve the quality of my daily work."
Boris Stankov, Secretary-Coordinator
Bulgarian Football Union
OUR PARTNERS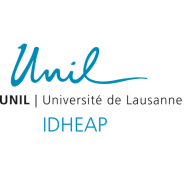 IDHEAP, University of Lausanne, Switzerland