UEFA Executive Master for International Players (UEFA MIP)
The UEFA MIP is a unique academic programme that equips former international players with essential professional skills to achieve their ambition of successfully transitioning to a second career within football organisations.
Estimated hours of learning:
The UEFA MIP is specifically designed for former professional football and futsal players as a next step in their career off the pitch. There are seven week-long sessions held in major European cities and, to broaden cultural understanding in sport, the last session takes place outside Europe. In order to provide a comprehensive overview of football management, each session examines a different aspect of the administration and governance of a football organisation. In addition, players not already working within a sports body are requested to complete a three-month work placement role, which should provide hands-on and day-to-day experience.
Important dates
Application opens for UEFA MIP fourth edition
Application closes for UEFA MIP fourth edition
Fourth edition of the UEFA MIP starts
UEFA HQ, Nyon, Switzerland
Nyon, Switzerland
Shortlisted applicants will be invited to UEFA HQ for an interview before the UEFA MIP team makes its final decision on admission. During the day the UEFA MIP team will present the programme's philosophy and explain its main objectives. You will be invited to introduce yourself and your aspirations for the future.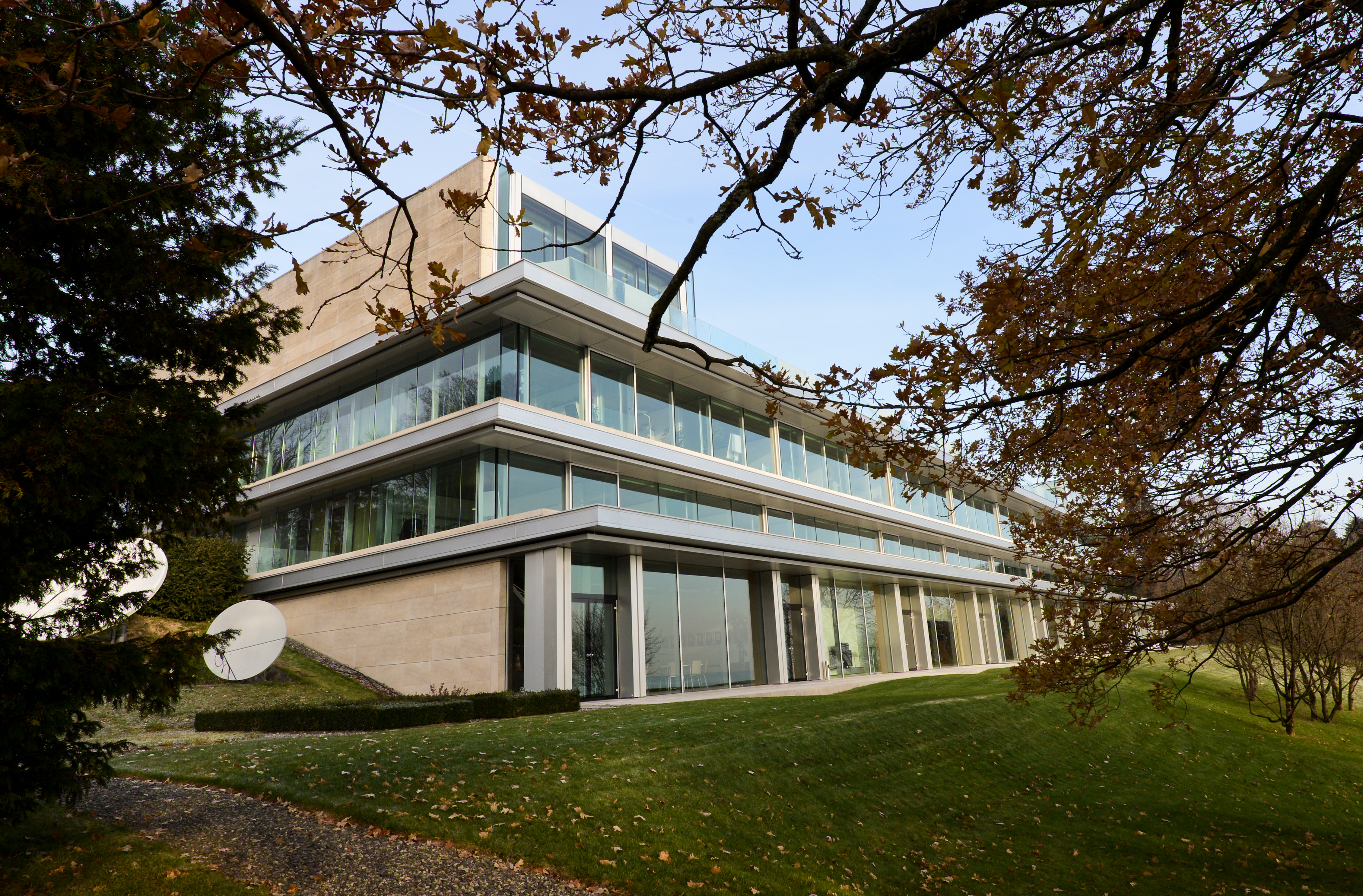 2
Session 1: Framework of professional sport
Lausanne's region, Switzerland
Lausanne's region, Switzerland
Professional sport as an industry, like any other, is subject to certain rules and has certain specificities. Whatever the organisation you work for, you must have a perfect understanding of the specificities of the sports industry. This, as well as the knowledge and legitimacy gained during your career as a player, will enable you to be a more effective manager. This session aims to help you identify which skills you possess that can be used as a top manager.
Main objectives:
Present the general institutional, legal and economic framework of the European professional sports system and its major challenges.

Present concrete examples of management careers for former international players.

Highlight the key skills that managers require and that are gained by professional players during their sporting careers.

Introduce features of team sports economics and present the economic development of professional sport in Europe.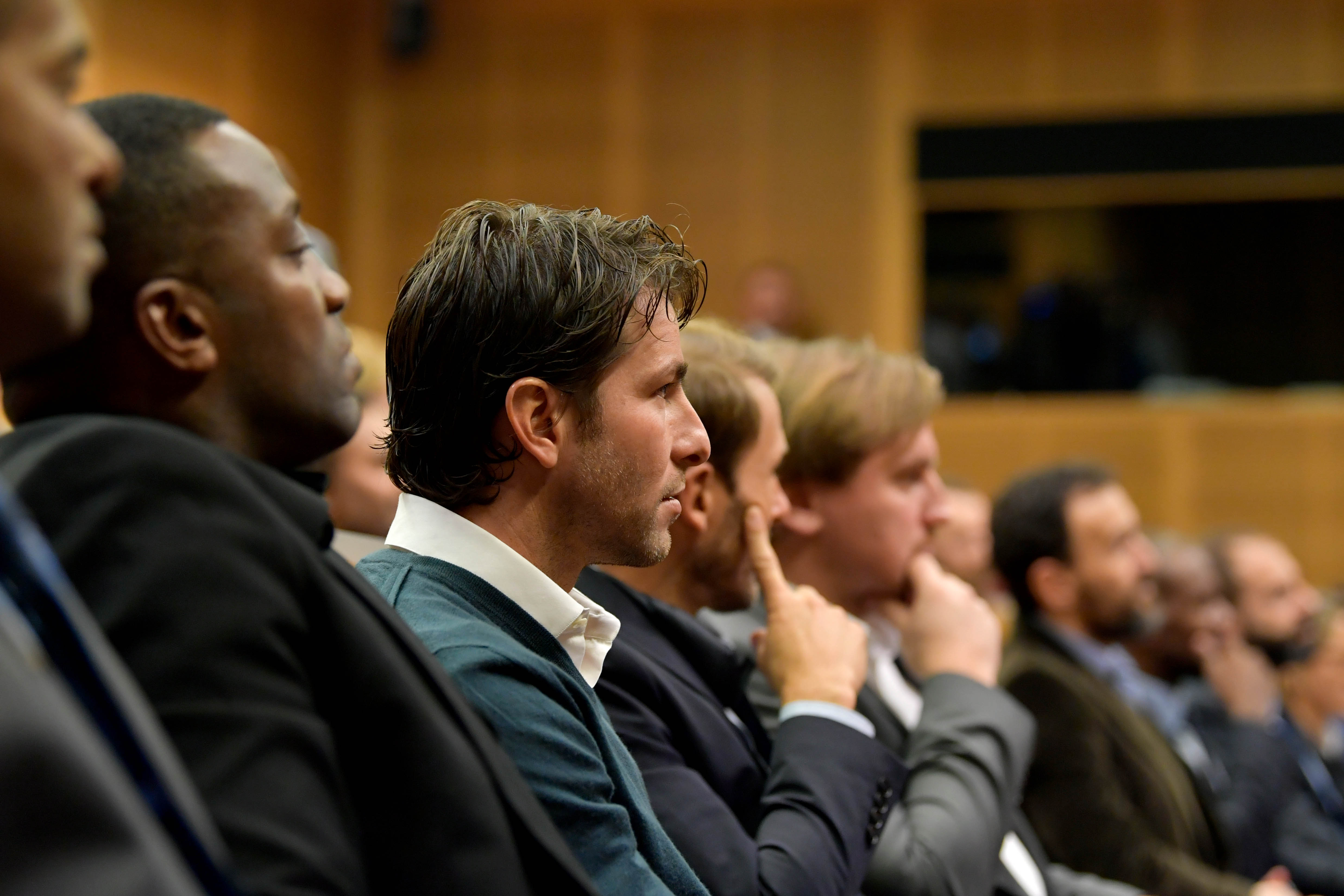 3
Session 2: Role and skills of the manager
Paris, France
Some of the skills you acquired in your career as an elite athlete are directly transferable to the role of a top manager; others need complementing. Your role as a manager is then to apply these skills to a clearly defined, coherent project plan that takes into account the history, culture and values of the organisation you work for. During this session you will learn from the experiences of several managers from sporting and business backgrounds. With the help of various activities, you will also be invited to reflect on what kind of manager you would like to become.
Main objectives:
Identify different management styles.

Highlight the key skills of a good manager in sport and other industries.

Highlight the importance of having a clear vision, a defined strategy and a managerial project.

Introduce features of strategic management.

Introduce features of project management and provide concrete and simple project management tools.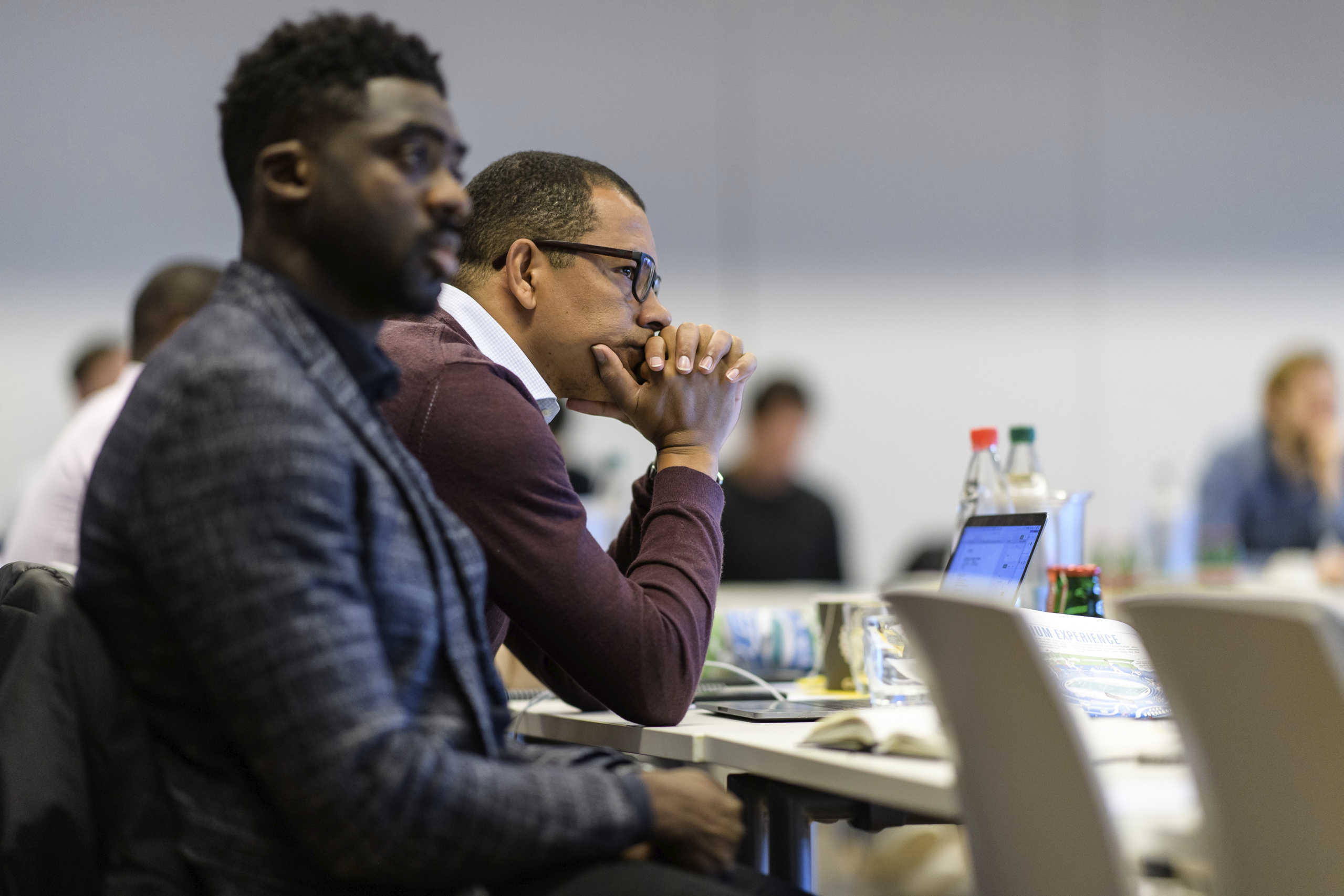 4
Session 3: Format and regulation of competitions
London, UK
The sports system involves a very large number of stakeholders whose constraints can be hard to reconcile (sporting v business concerns, sporting v national and European legal frameworks, etc.). It is the combination of these different elements that makes sport a complex system that needs special rules, at the heart of which must remain the preservation of the spirit of sporting competition itself. This session addresses the challenges inherent in finding the best format for sports competitions.
Main objectives:
Explain the key principles informing successful club and national competition design, using illustrative case studies.

Illustrate the importance of effective regulation and governance systems in competitions' success.

Illustrate the governance and regulatory environment of the football player labour market.

Explain the context of the recent development of women's football.

Illustrate the critical success factors in developing elite women's football leagues, using illustrative case studies.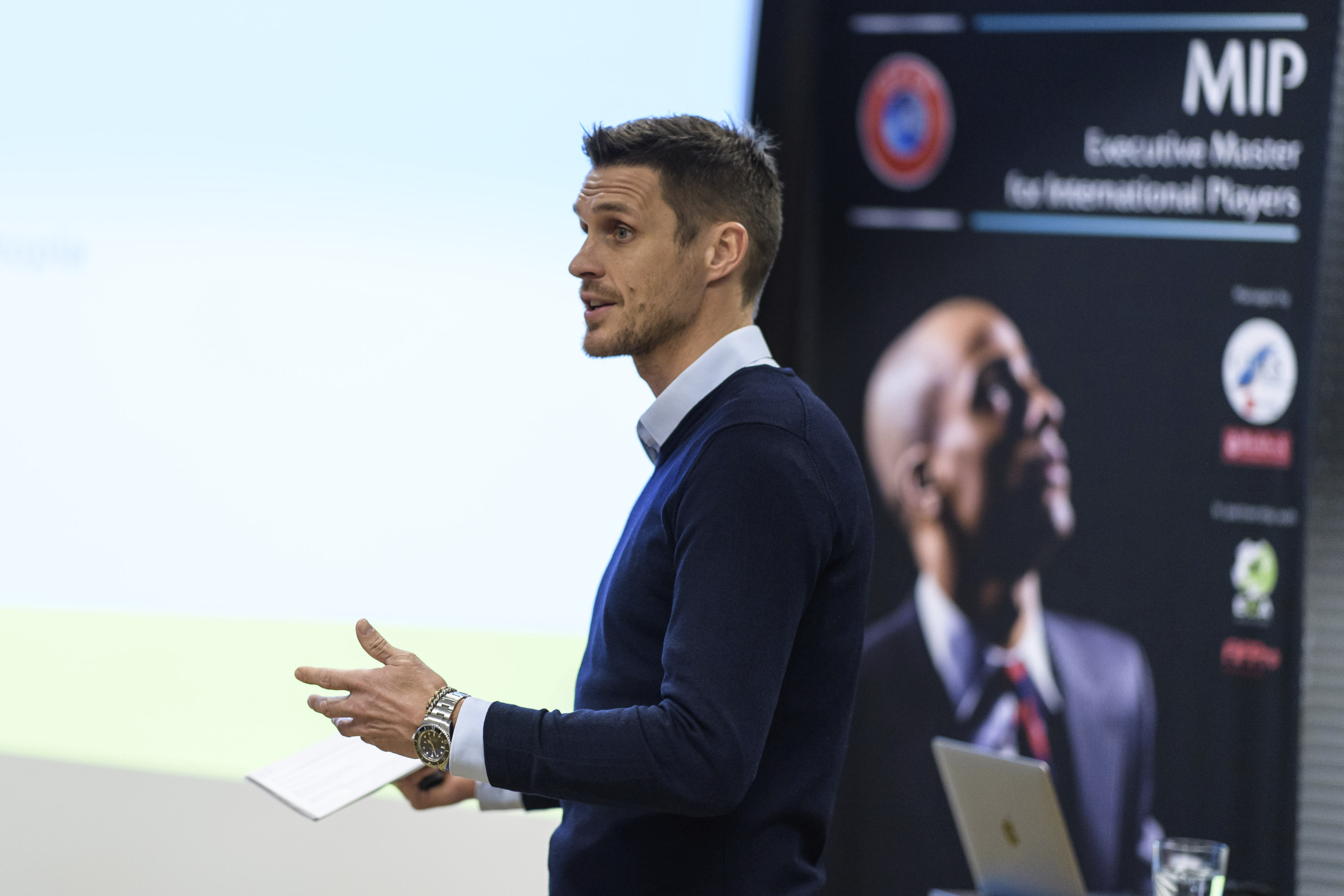 5
Session 4: The manager in action
Barcelona, Spain
Now more than ever, managers are expected to demonstrate new leadership styles, different approaches to motivation, negotiation techniques and management skills. The general objective of the session is to understand the importance of the staff within a sports organisation and the role of the manager as the leader of a professional group. You will be provided with a manager's toolbox to run everyday projects efficiently and deal with unfortunate events successfully.
Main objectives:
Present different sports organisation structures.

Work on negotiation, motivation, decision-making and communication skills.

Explain how to create coherent projects and how to manage them.

Illustrate the critical success factors in conducting efficient meetings in the context of sports organisations.

Illustrate the critical success factors in efficient networking.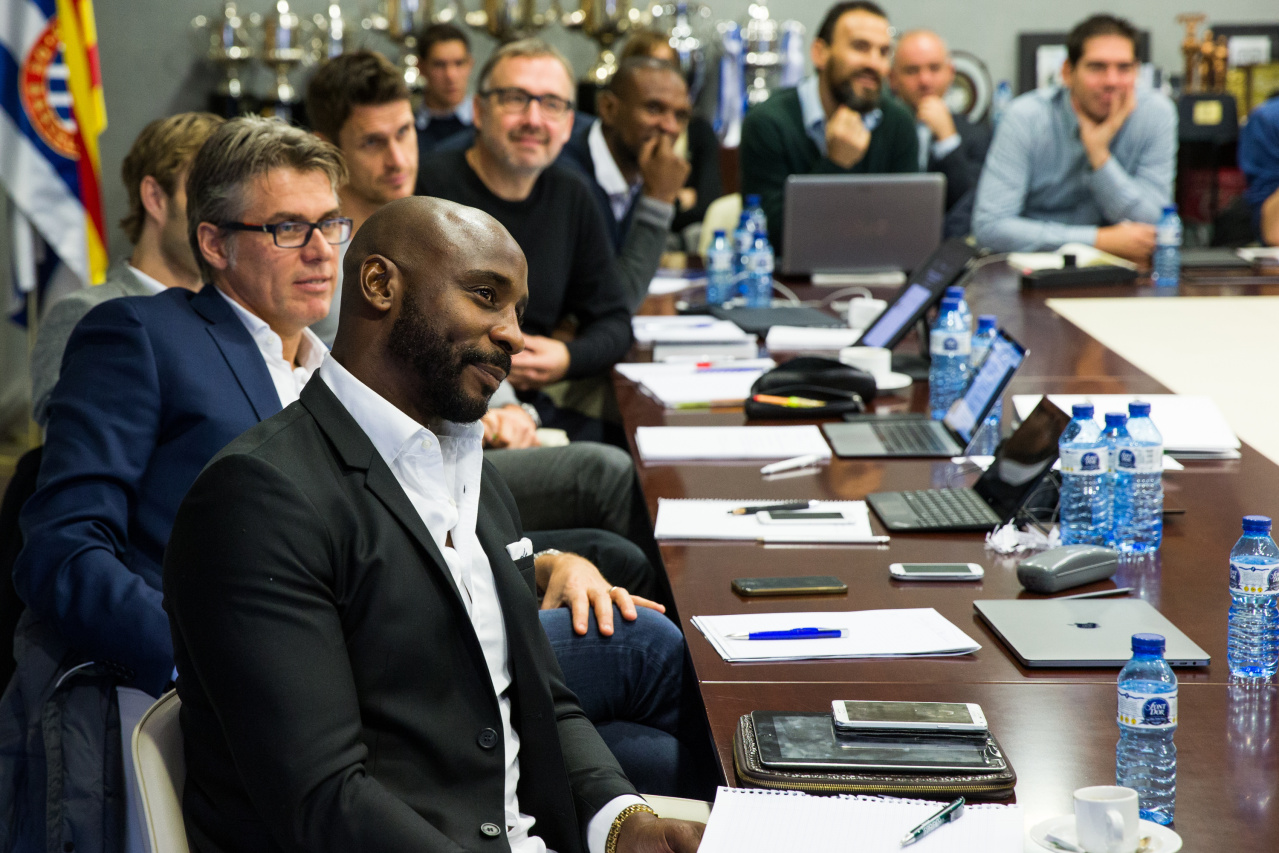 6
Session 5: Strategic marketing and communication
Amsterdam, The Netherlands
Amsterdam, The Netherlands
The modern demands on sports organisations are such that the organisations must develop effective financial models based on solid strategic marketing programmes. Strategic marketing enables organisations to develop and capitalise on their assets, i.e. the sport, the brand, the matches and the various associated rights. During this session, you will learn from the experiences of several high-profile speakers with sporting and marketing backgrounds. Through various activities, you will also be invited to reflect on various elements of strategic marketing and to put together a marketing plan for a football match. This session will also address communication, including corporate communication and dealing with the media.
Main objectives:
Demonstrate the various elements of strategic marketing, and how research can help in the decision-making and monitoring process.

Explain the importance of branding in football and get you to think like brands!

Highlight the importance of data and introduce the various elements of fan engagement.

Introduce the concept of sponsorship from both a rights holder's perspective and a sponsor's perspective.

Explain and illustrate how the world of broadcasting and media rights is evolving.

Illustrate how marketing can help increase participation at grassroots level.

Explain and illustrate how the world of communications has changed and how this has had an impact on football stakeholders, including players.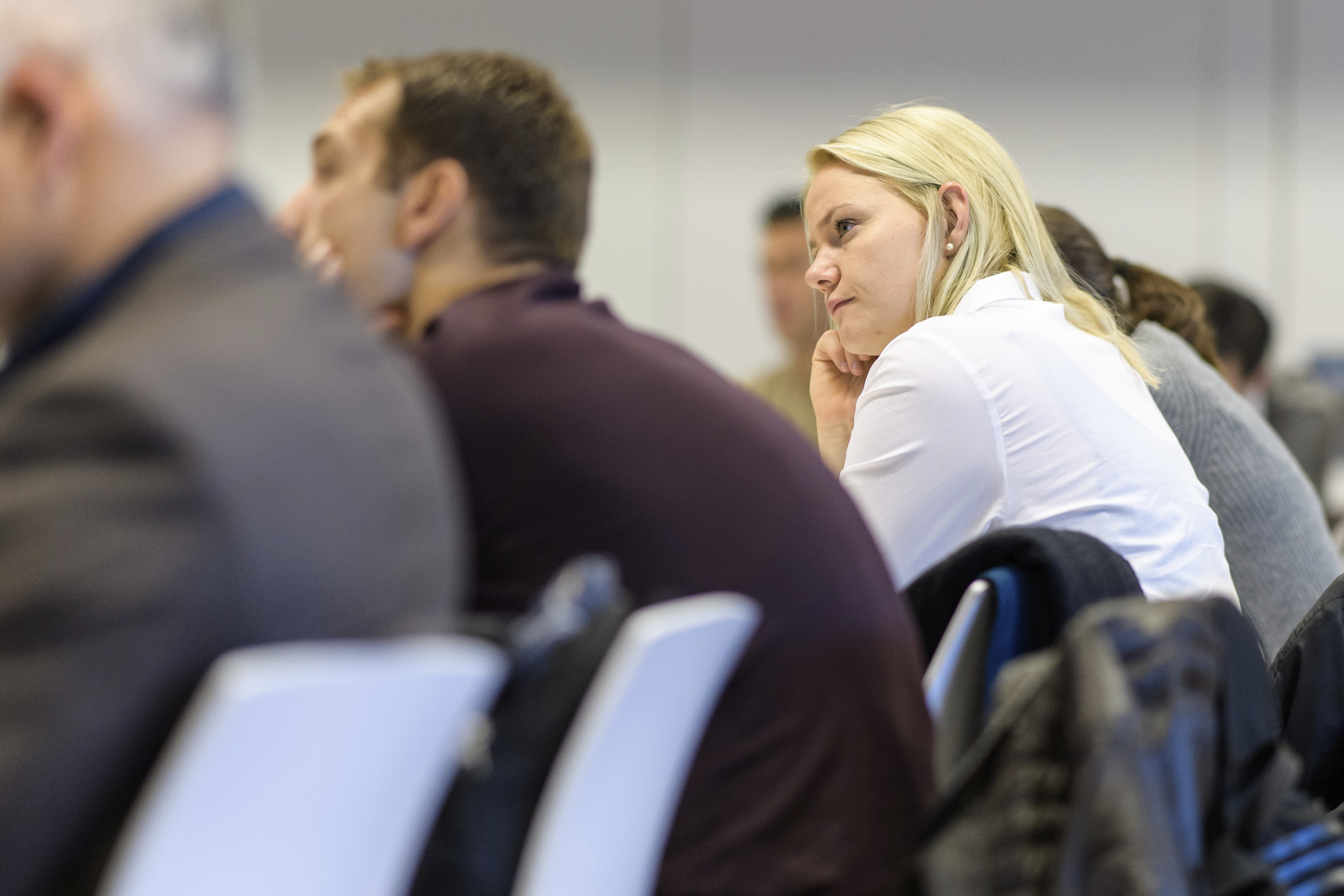 7
Session 6: Stadiums and operations management
Dortmund's region, Germany
Dortmund's region, Germany
Stadiums are a major concern for sports organisations (both clubs and national associations) that wish to manage their futures: they are an important asset, they generate revenue and they help to establish a special bond with the local community and fans. This session will give you an overall understanding of the issues relating to stadium management (ownership, the role of each stakeholder, various roles in running a stadium and different business models) and will also give you an insight into operations management through witnessing the inner workings of a UEFA Champions League match.
Main objectives:
Introduce stadium policies in different countries, economic issues and the role of stakeholders.

Show the impact that the overall organisation of sport can have on stadiums through a national association's development policy.

Show how a stadium owned by public authorities or a national association is run.

Demonstrate the role and importance of a stadium for the development of a club.

Present stadiums as profit centres and provide examples of different business models.

Analyse the various roles of managers in stadiums.

Understand and experience the operational management of a high-profile club competition.
8
Session 7: North American leagues and clubs
New York, USA
The organisation of professional sport in North America and Europe is completely different. By learning about another sports model with its own history and culture, you will carry out an in-depth analysis of the specificities of the four major North American professional sport leagues and clubs. This session will enable you to broaden your own managerial horizons and acquire new tools for success.
Main objectives:
Complement the European perspective with a very different but prosperous model.

Explain the economic and regulatory structure used to achieve competitive balance and financial stability.

Explain the regulation of players' salaries and the use of a franchise system with a geographic monopoly.

Introduce Major League Soccer and illustrate the strategy of a football club within this league.

Present collective bargaining agreements as a key element of regulation and exemptions from competition law.

Highlight the collective sale of media rights as a redistributive tool and the collective sale and redistribution of league merchandising revenues.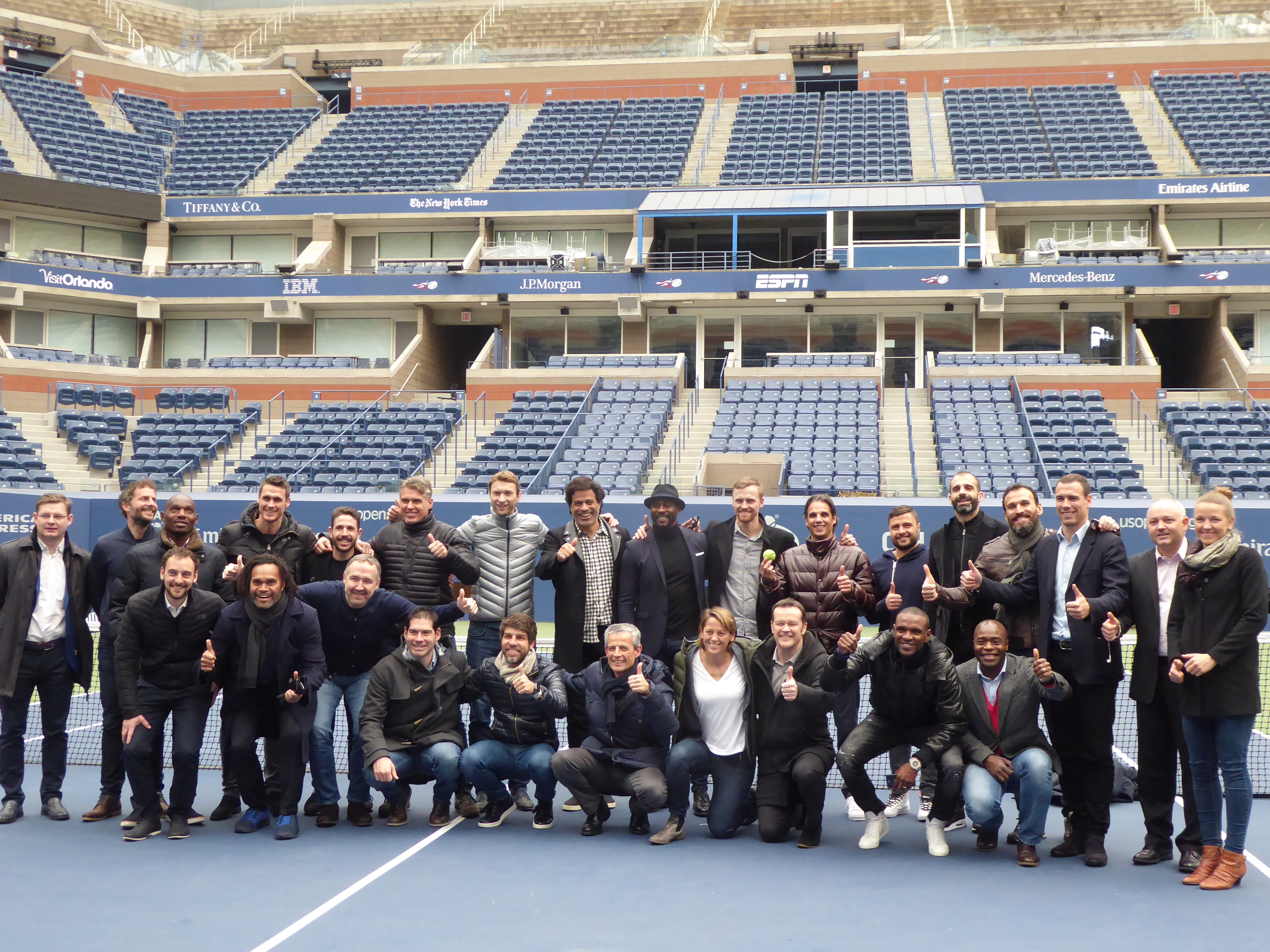 UEFA competition, TBC
Each participant will be invited to present their final report orally, in front of the UEFA MIP examination board, one or two days before the UEFA Champions League final. This is your opportunity to defend your project or the topic of your report and present the challenges and strategies involved. Following this oral exam, a graduation ceremony will be organised. This ceremony will mark the end of your UEFA MIP journey and the start of a new chapter in your career.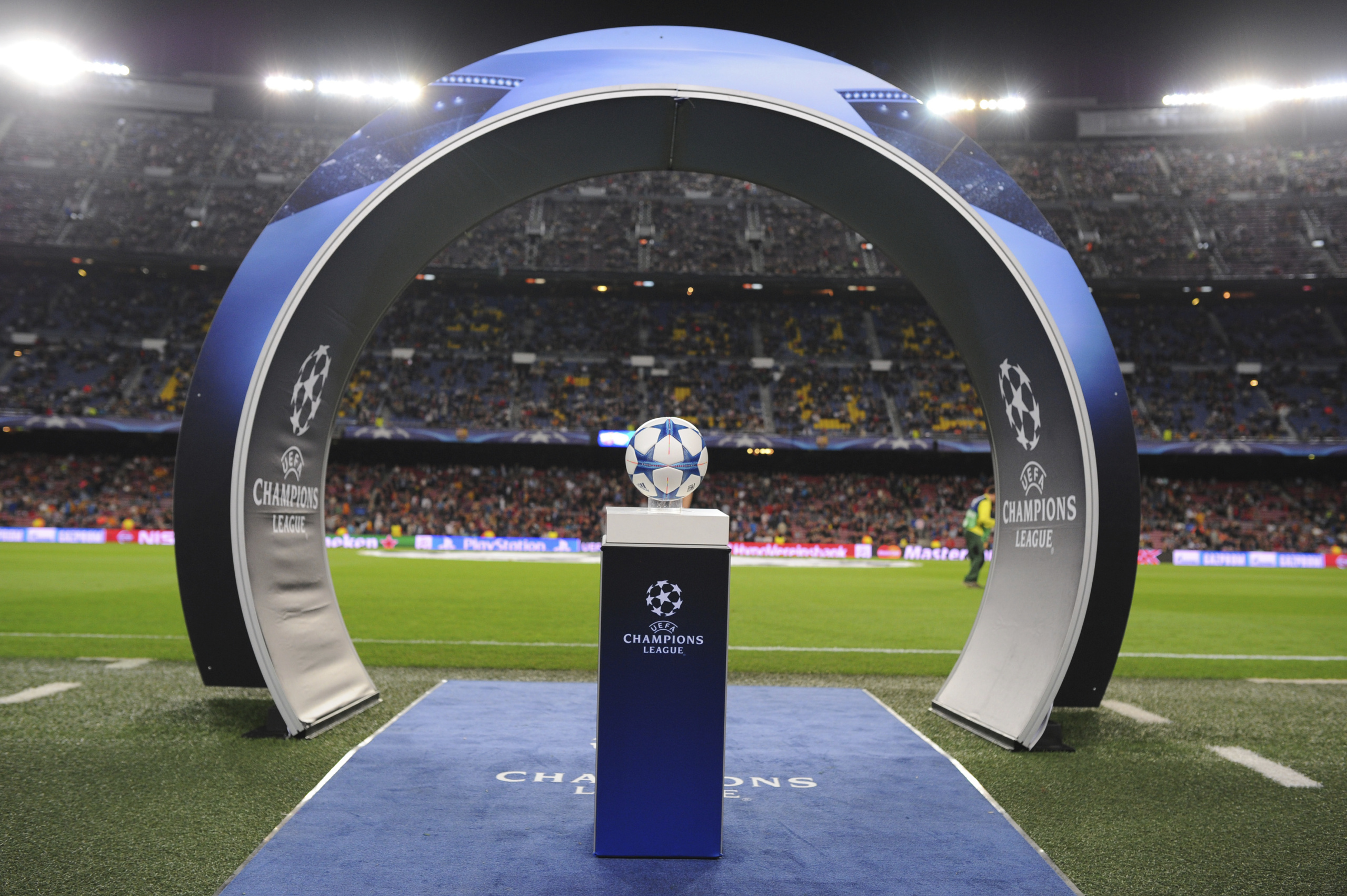 UEFA HQ, Nyon, Switzerland
Nyon, Switzerland
The graduation ceremony of the programme will take place during the first session of the following edition at the UEFA headquarters in Nyon, Switzerland.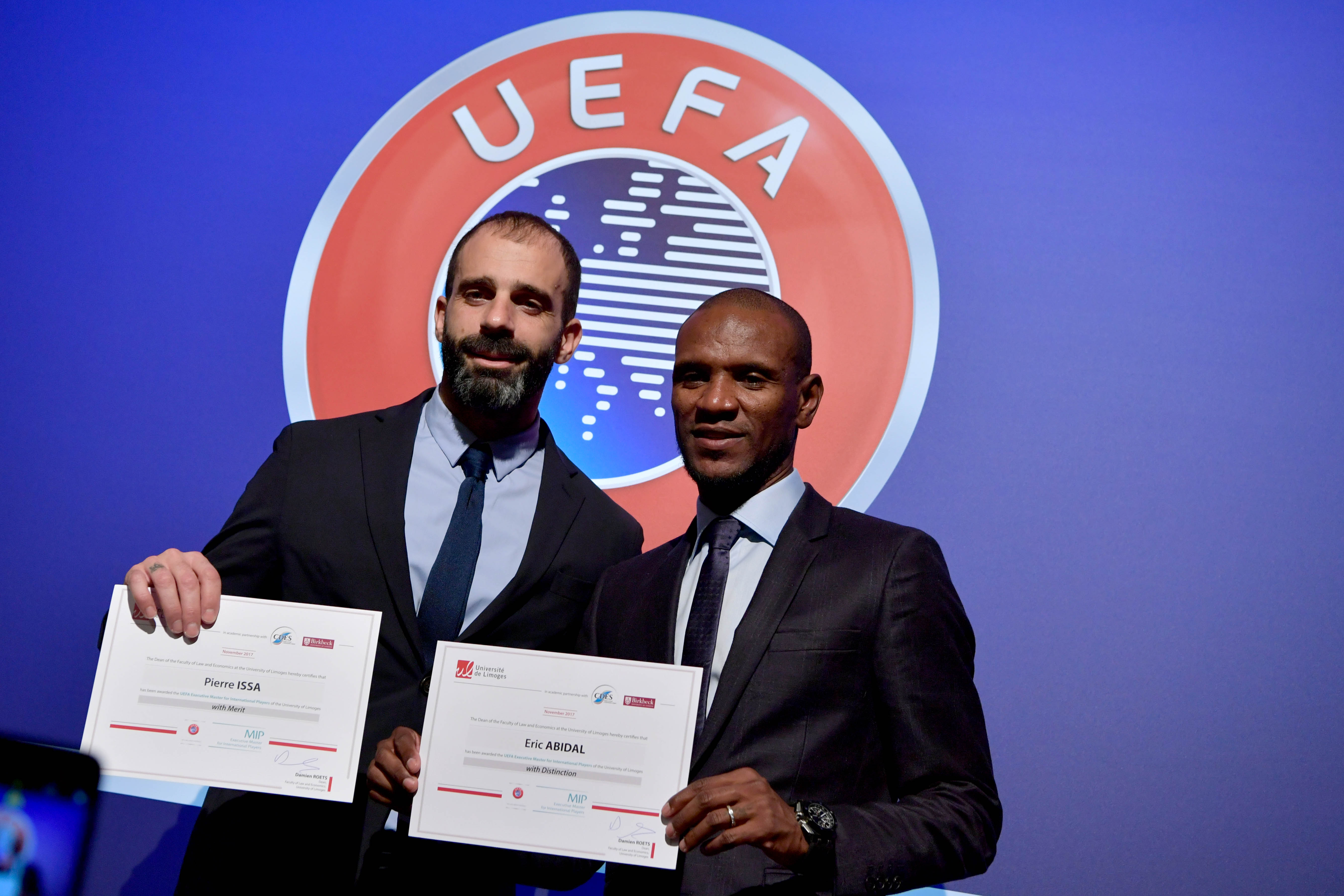 After completing the UEFA MIP, participants will have:
gained confidence in their capacity to act as a leader within football administration;
acquired key skills to successfully manage their second career;
expanded their network in the sports industry.
Who
Former international players
When
Every second year. Fourth intake starts in September 2021
Where
Six sessions in European cities and one session in the United States
Price
€27,000 (scholarships available)
Number of participants
25
Academic certification
Executive Master, 60 ECTS credits
Applications
Applications currently open
Estimated hours of learning:

Eric Abidal, Technical Secretary, FC Barcelona
I decided to join this programme because I knew it would enable me to prepare for my future career. Before, I was always afraid that people saw me only as an elite player. The UEFA MIP has helped me to become more confident, to increase my professional knowledge and to gain more credibility as a future manager.

Kaspars Gorkšs, Former President of the Latvian Football Federation
Football has always played a significant role in my life and my biggest heroes come from the football pitch. To get a chance to learn from them, to share my experience and views with them is at the same time frightening and motivating. The ambitions of the people surrounding you drive you forward and give you confidence to achieve your own goals and dreams. I believe that the UEFA MIP programme can open a lot of doors to the world of football and give you the right tools to make sure you do not get lost on this journey.
CDES, University of Limoges, France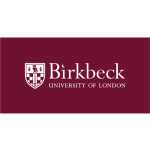 Birkbeck Sport Business Centre, University of London, UK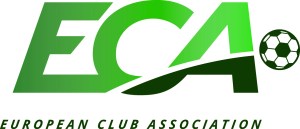 ECA

FIFPro