UEFA EURO Observation Programme
The UEFA EURO Observation Programme offers a once in a lifetime opportunity to experience the organisation of one of the largest sporting events in the world from the inside.
Estimated hours of learning
The UEFA EURO Observation Programme is a 3 day programme consisting of tours, presentations and visits, which gives participants an inside-view of operations at a major sporting event. Participants will be given presentations from onsite leaders of various functional areas such as hospitality, TV and media, technical services, accreditation and commercial operations. The programme will include visits to and tours of key areas of interest and the opportunity to ask questions to main UEFA and LOS (local organising structure) stakeholders.
Important dates
Deadline for applications
Confirmation of participation
Programme from 16 to 18 June 2020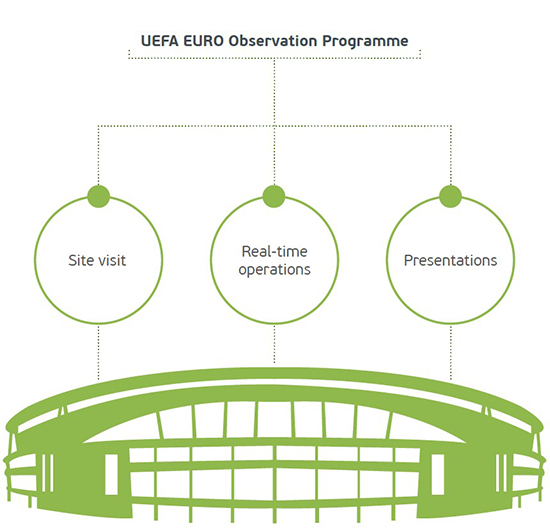 The UEFA EURO Observation Programme provides:
an opportunity to see behind-the-scenes of the largest UEFA event;
in depth information about football event operations from a variety of perspectives;
networking opportunities with UEFA stakeholders and participants.
Estimated hours of learning
Who
Individuals with a background or interest in event management, keen on learning about the operational undertakings of a major tournament
When
Deadline for applications:
20 December 2019
Confirmation of participation:
1 February 2020
Programme:
16-18 June 2020
Where
For EURO 2020, Amsterdam
Price
€4,000 (travel to Amsterdam not included)
Number of participants
35
Certification
Participation certificate
Applications
Applications open end of 2019 / beginning of 2020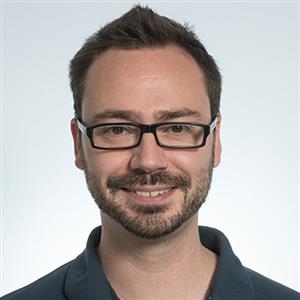 Hugo Viseu, Knowledge Manager, UEFA Events SA
UEFA's EURO Observation Programme is a great opportunity to get an overall understanding of what UEFA's events look like from an operational standpoint. It also provides the opportunity to analyse UEFA's operations and experiences to be able to improve operations at your own events, or to establish best practices at sporting events.